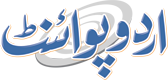 European Tour To Help Pakistan Preparing For Jr. World Hockey Cup: Olympian Tahir Zaman
Zeeshan Mehtab Published August 10, 2016 | 02:49 PM
PESHAWAR, (APP - UrduPoint / Pakistan Point News - 10th Augst,2016) : Pakistan team chief coach and former national team skipper and prolific Olympian Tahir Zaman Wednesday said that the European Tour would benefit Pakistan preparing for the Junior World Cup to be held in Lucknow, India later this year. Talking to APP, Tahir Zaman said that this European tour is actually part of preparation for the Junior World Cup and hopefully the probables would learn best things out of it while playing side-by-side with top players of the world. International exposure to the team a key to success, he said, adding certainly the tour would help us to test and to draw various combinations well before the prestigious Junior World Cup. Born on March 6, 1969 Tahir Zaman played for Pakistan in the 1992 Olympics.
Zaman, who was team captain as well, later served as coach for the team and took part in the 2002 Olympics. Zaman is considered as the most qualified coach in the world as he was part of the Olympic Solidarity Hockey Coaching Course organized by International Hockey Federation (FIH) with an aim to promote hockey in Asia.
Tahir was also famous for scheming and as the world best schemer, played a key role in 1994 World Cup victory for Pakistan in Sydney. Olympian Tahir Zaman believes such tour would help bringing derailed Pakistan hockey back on the track of success.
Regaining the lost glory and win back the old days of Pakistan hockey certainly we need to introduce long duration plan which based on consistency in hockey policies. "My job as coach is serve Pakistan hockey and without any doubt no coach wants that his team face defeat so for achieving a difficult task one should have make tough decision rather stick to change of face after every six months or so, which I say surely damaged our hockey overall," Tahir added. "At the moments, I'm not in a position to compromise on selection rather as a coach I have to go for the best available lot so my team wins," Tahir remarked.
It is very important for Pakistan hockey in the current circumstances to focus on junior players and now the probables would playing against top players in the Dutch League would learn best out of the Tour, he said. He disclosed that a short training camp of National Junior Under-21 Hockey probables for the European Tour will start at Johar Town, Hockey Stadium Lahore from August 16, 2016. The European Tour to be commencing from August 22 to September 12.
During the Tour, in Spain, the Pakistan U-21 hockey team would face hosts' national junior side in a three test series. While in Netherlands, they would play matches against some of the top teams from Hoofdklasse (Dutch Premier Division), he said, adding, it is worth mentioning that the Dutch League is easily the most competitive domestic hockey competition in the world with top sides fielding mega international stars from different countries. He said a total of 31 probables called for the preparatory camp, comprising goalkeepers Ali Raza (NBP), M.
Talal Khalid (Sialkot), Usman Ghani (Railways), Muneer-ur-Rehman (SSGC), Roman Khan (KPK Whites), Hafiz Ali Umair (SNGPL). The full backs including Atif Mushtaq (NBP), Hassan Anwar (SSGC), Mubasshir Ali (NBP), Zahid Ullah (PAF), the half-back Abu Bakar Mahmood (NBP), Faizan (NBP), Junaid Kamal (NBP), M.
Usman (Railways), Muhammad Qasim (WAPDA), Tanzeem-ul-Hassan (Railways), Ammad Shakeel Butt (NBP) while the forwards short-listed comprising Shan Irshad (NBP), Azfar Yaqoob (NBP), Muhammad Dilber (NBP), Muhammad Atiq (NBP), Bilal Qadir (NBP), Mohsin Sabir (Navy), Rana Sohail Riaz (SSGC), Sami Ullah (PAF), Muhammad Rizwan (SSGC), Muhammad Naveed (NBP), Bilal Mahmood (WAPDA), Fahad Ullah (PAF), Amir Ali (NBP), Umer Hamdi (WAPDA)