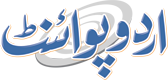 120 Taiwanese Arrested In Greece On Suspected Telecom Crimes
Fahad Shabbir (@FahadShabbir) Published July 23, 2016 | 08:22 PM
TAIPEI, (APP - UrduPoint / Pakistan Point News - 23th july, 2016) - Around 120 Taiwanese nationals have been arrested in Greece for suspected telecom crimes, Taipei officials said Saturday, the latest such arrests abroad. They were caught in the suburbs of Athens Thursday, along with some Greeks, when local police thwarted a telecom gambling crime ring, Taiwan's foreign ministry said.
The ministry said police have declined to disclose specifics of the alleged crimes or any personal information regarding the suspects, citing confidentiality of an ongoing investigation. No Chinese nationals were implicated in the case, it said. The Taiwanese are being held in Greek police headquarters pending the investigation. "We are monitoring the situation closely ...
if the Greek side decides to deport the suspects, we will do our best to ensure they are sent back to our country to face trial," the ministry said in a statement.