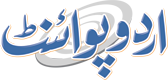 150 Arrested In Zambia Over Poll Protest
Mohammad Ali (@ChaudhryMAli88) Published August 16, 2016 | 07:47 PM
LUSAKA, (APP - UrduPoint / Pakistan Point News - 16th August, 2016) - Zambian police said Tuesday they had arrested 150 opposition demonstrators over protests that erupted after President Edgar Lungu was declared the winner of a highly-contested vote. Supporters of opposition leader Hakainde Hichilema took to the streets in Southern Province after the election results were released Monday, blockading roads with logs and burning tyres. "The people of Southern Province were very sure that Hichilema was going to win...
and this sparked riots... resulting into the arrest of 150 people," the province's police commissioner Godwin Phiri in a statement. Hichilema, the leader of United Party for National Development (UPND), has rejected Thursday's poll as rigged and the party said it would formally challenge the result. The 54-year-old self-made businessman hails from the south and enjoys widespread support in the region.
Phiri said calm had been restored in the southern towns but that protesters had indicated they would continue demonstrating. In the capital Lusaka, police decked in riot gear maintained a heavy presence in the streets but no violence was reported. The poll results put Lungu narrowly ahead with 50.35 percent of the vote against 47.63 percent for Hichilema, a difference of about 200,000 votes. Hichilema, who was making his fifth bid for the presidency, claimed there were clear signs of fraud and vote rigging over the four days it took to release the results. The run-up to the poll was tense, with clashes between Lungu's Patriotic Front and UPND supporters leaving at least three people dead.
But election day was largely peaceful. According to the constitution, Lungu's inauguration cannot take place until all electoral disputes are settled.