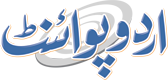 AFP 1400 GMT News Advisory
Faizan Hashmi Published October 17, 2023 | 12:50 AM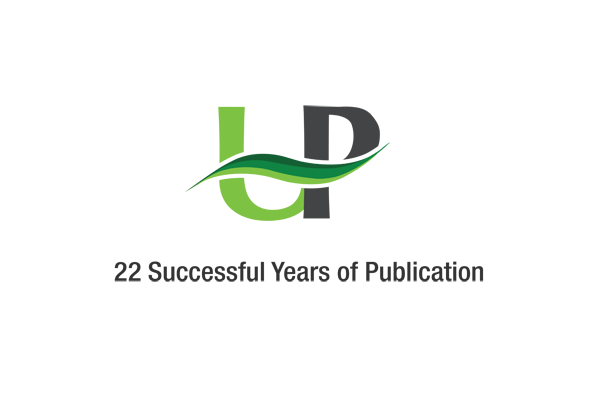 Paris, (APP - UrduPoint / Pakistan Point News - 17th Oct, 2023) Duty Editor: Joshua Melvin
Tel: +33 1 40.41.46.36
-- TOP STORIES --
+ Desperation mounts for millions in Gaza
+ Poland's pro-EU bloc tipped to win vote
+ Hardliner pushes for US House leadership
+ cricket to feature at 2028 Olympic Games
+ Small world: EU MPs wind up at Disney
Israel-Palestinians-conflict,WRAP
GAZA STRIP
Israel denies a temporary truce to allow aid in or foreigners out of the Gaza Strip, where desperation mounts among millions of Palestinians trapped in the heavily bombarded enclave with little food or water.
1,200 words 1600 GMT by Adel Zaanoun, with Jonah Mandel in Jerusalem. Picture. Video. Live Video. Graphic
Poland-vote,WRAP
WARSAW
Poland's liberal opposition appears on track to win a parliamentary majority, exit polls show, a day after a vote which saw the highest turnout since the fall of Communism.
700 words 1700 GMT by Magdalena Paciorek. Picture. Video
US-politics-Congress,WRAP
WASHINGTON
Hardline conservative Jim Jordan seeks to shore up support for his attempt to become speaker of the paralyzed US House of Representatives, despite multiple colleagues ruling out handing him the gavel.
550 words 1500 GMT by Frankie Taggart
Oly-2028-Cricket, WRAP
MUMBAI
Cricket will feature as one of five new sports at the 2028 Olympic Games in Los Angeles after being approved on Monday in a vote of the International Olympic Committee's session.
700 words moved by Julian Guyer. Picture
EU-parliament-France-Belgium-train-Disneyland,lead
STRASBOURG
European Union lawmakers travelling on a special train from Brussels to the French city of Strasbourg got an unexpected view of Big Thunder Mountain when they were sent to Disneyland Paris instead.
300 words moved
-- ISRAEL-HAMAS WAR --
Israel-Palestinians-conflict-Biden,2ndlead
WASHINGTON
US President Joe Biden abruptly postpones plans for a trip to Colorado, fueling speculation that he will soon go to Israel in a show of support as it wages war against Hamas.
500 words 1430 GMT by Danny Kemp
Israel-Palestinians-conflict-Gaza-health,INTERVIEW
CAIRO
The World Health Organization warns there are only "24 hours of water, electricity and fuel left" in the Gaza Strip, as pressure mounts for assistance to arrive.
600 words 1500 GMT by Sarah Benhaida
Israel-Palestinians-conflict-diplomacy-mediation-aid,FOCUS
PARIS
As Israel prepares for a ground offensive into the Gaza Strip, the international community has mobilised to try to protect civilians and prevent the conflict spreading across the region.
1,100 words moved by Celia Lebur
Israel-Palestinians-conflict-UN-aid-Griffiths,2ndlead
GENEVA
The UN humanitarian chief Martin Griffiths is heading to the middle East to try to help negotiate aid access to the Gaza Strip.
450 words moved
-- EUROPE --
France-attacks-education,WRAP
PARIS
French schools hold a minute's silence for a teacher killed last week in what the government called an Islamist terror attack, with the president urging a "ruthless" response to extremists.
750 words 1600 GMT by Sophie Laubie and Tom Barfield. Picture. Video
Finland-politics-Ahtisaari,OBIT
HELSINKI
Former Finnish president Martti Ahtisaari, who has died aged 86, was a mediator who brokered peace around the globe, winning a Nobel Peace prize for a formidable career spanning over 40 years.
650 words 1430 GMT by Elias Huuhtanen. File picture. File video
Albania-Balkans-diplomacy,WRAP
TIRANA
European leaders urge dialogue between Kosovo and Serbia after a recent spike in tensions at a regional Balkan summit in the Albanian capital Tirana.
650 words 1800 GMT by Francesco Fontemaggi and Briseida Mema. Picture. Video
Switzerland-vote,ADVANCER
GENEVA
Switzerland's general election on October 22 is set to see the populist right make gains due to European migration concerns and shatter Green dreams of getting into government. 700 words moved by Agnes Pedrero
Also moved:
Switzerland-vote-country,PROFILE
Switzerland-vote-politics,FACTS
Switzerland-vote-parties-SVP,FOCUS
France-US-art
PARIS
A huge show of 115 works by Mark Rothko opens in Paris this week. His son says he combined a "European soul" with "the freedom of America" to become an icon of 20th-century art.
500 words moved by Sandra Biffot-Lacut. Picture. Video
-- AFRICA --
DRCongo-conflict-Kitshanga,FOCUS
KITSHANGA, Democratic Republic of Congo
Torched villages and young gunmen in army fatigues populate the landscape between Goma, a city in volatile eastern DR Congo, and the town of Kitshanga 80 kilometres (50 miles) away.
550 words moved by Glody Murhabazi. Video
DRCongo-conflict-politics-diplomacy,FACTS
GOMA, Democratic Republic of Congo
Foreign armies, militias and private military contractors are active in eastern Democratic Republic of Congo, where clashes with M23 rebels have recently erupted after a months-long lull.
650 words moved by Alexis Huguet
-- AMERICAS --
Argentina-vote-economy,FACTS
BUENOS AIRES
In Argentina, Latin America's third-largest economy, citizens are going to the polls facing chronic inflation, massive debt, and a volatile peso, a looming headache for the next government.
500 words 1600 GMT by Sonia Avalos
-- ASIA --
China-Russia-diplomacy,WRAP
BEIJING
China begins welcoming representatives of 130 countries for a conference that will be overshadowed by the Israel-Hamas war, as an increasingly assertive Beijing is asked to help de-escalate the violence.
750 words moved by Oliver Hotham. Picture. Video. Live video
-- SPORT --
RugbyU-WC-2023-semifinals,FOCUS
PARIS
The bragging rights did not last long, just a short week after four northern hemisphere sides topped their World Cup pools with four from four wins.
700 words moved by Luke Phillips. Picture
RugbyU-WC-2023-FRA,FOCUS
PARIS
When Fabien Galthie took over as France head coach in December 2019 the Rugby World Cup on home soil was firmly in his mind but losing to South Africa in the quarter-finals on Sunday was far from what he expected.
650 words moved by Illtud Dafydd. Picture
RugbyU-WC-2023-RSA-FRA-ENG
PARIS
If the French public are unsure of where their loyalties lie now that Fabien Galthie's team has gone out of the World Cup, South African hooker Mbongeni Mbonambi has extended an invitation: support the Boks.
550 words moved by Barney Spender. Picture
afp