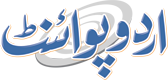 Body Believed To Be Last Quake Victim Found In Japan's South
Fakhir Rizvi Published August 10, 2016 | 04:34 PM
TOKYO,(APP - UrduPoint / Pakistan Point News - 10th Augst,2016) : Japanese rescuers on Wednesday found what they believe is the body of a man missing from powerful April earthquakes, after his parents kept looking even though the official search had been called off. University student Hikaru Yamato, 22, went missing after a 7.0 magnitude quake on April 16 in the southern Kumamoto region caused massive landslides.
He is believed to be the last person missing from the disaster. He was believed to have been buried in mud and rocks as he drove near the Aso Ohashi bridge that collapsed into the bottom of a valley. The quake was preceded by one of magnitude 6.2 and followed by more than 1,500 aftershocks.
Soon after, the annual rainy season began and complicated rescue operations, which ended in May. "We found something that appears to be a human body in the crashed car," a local police spokesman told AFP, adding they will try to recover it on Thursday. Even after the rescue ended, Yamato's parents kept searching on their own, scouring the mountain of rubble with their bare hands. The parents, along with volunteers, at the end of July found a flattened yellow vehicle sandwiched between massive rocks some 400 metres (1,300 feet) down the river from where the bridge collapsed.
Based on that discovery, they asked for the official search to be resumed. It restarted on Tuesday with rescuers blowing up the rocks burying the car to clear a way to it. Many Japanese find it difficult to accept the death of loved ones unless the body is found and laid to rest. About 16,000 people died and more than 2,500 remain missing after the March 2011 earthquake and tsunami struck Japan's northeast coast. Police, the coastguard, family members and volunteers are still searching for the missing, mostly believed swept out to sea. The April earthquakes left 49 people dead and Yamato was the only victim whose body was not recovered. If the body is confirmed to be his the toll will rise to 50. "I was praying for him to be here," his father Takuya Yamato told broadcaster NTV on Wednesday.
"This is very sad, but it was good" that the body was found, he said. "I am glad that we can finally bring Hikaru home," said his mother. "This is what we had hoped for."