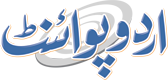 Colombia Destroys 100 Illegal Cocaine Labs
Mohammad Ali (@ChaudhryMAli88) Published August 03, 2016 | 10:17 PM
BOGOTA, (APP - UrduPoint / Pakistan Point News - 3rd August, 2016) - Colombia authorities have destroyed more than 100 illegal cocaine laboratories in the jungle that they say were generating funds for armed rebels. The military said in a statement on Tuesday that security forces in a five-day operation "destroyed 104 laboratories for processing cocaine paste." They arrested three people and seized 1,745 kilos of cocaine along with other material. "This dealt a hard blow to the financing of Fronts 1 and 7 of the FARC" leftist rebels, it said. Police said in a separate statement that 25 tonnes of cocaine were being produced every three months in the area of the raids and exported to Europe, Asia and the United States.
The government in June signed a landmark ceasefire agreement with the Revolutionary Armed Forces of Colombia (FARC).
The deal includes measures to fight drug-trafficking. The sides hope the ceasefire will soon lead to a full peace deal to end their half-century territorial conflict. The United Nations has sent envoys to oversee the ceasefire and disarmament agreement. The head of the UN mission in Colombia Jean Arnault told a news conference on Tuesday that its delegates would in the coming weeks visit zones where FARC forces are to gather for the demobilization process.