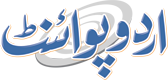 I.Coast Votes In Local Polls Seen As Test For Presidential Race
Umer Jamshaid Published September 02, 2023 | 09:43 PM
Ivory Coast was voting on Saturday in local and regional elections set to gauge support for the ruling party and the opposition two years ahead of a presidential poll.
Abidjan, (APP - UrduPoint / Pakistan Point News - 2nd Sep, 2023 ) :Ivory Coast was voting on Saturday in local and regional elections set to gauge support for the ruling party and the opposition two years ahead of a presidential poll.
The three leading political groups are vying for seats in 201 districts and 31 regions in the West African nation, a regional economic power and leading cocoa exporter.
"It will allow you to see their strengths and weaknesses before the presidential battle in 2025," political analyst Geoffroy Kouao told AFP.
Two big opposition parties have teamed up in many areas to take on the governing RHDP party, which won control of 18 of the 31 regions five years ago.
The elections are the first since former president Laurent Gbagbo returned to Ivory Coast in June 2021 after being acquitted by the International Criminal Court on human rights charges linked to post-electoral violence in 2011.
Gbagbo was not able to vote on Saturday however, after being struck from the electoral roll due to a conviction in Ivory Coast linked to the 2011 crisis.
The former president considers his removal "a political manoeuvre" but that has not stopped his party from taking part in Saturday's voting.
- 'Peaceful' - Voting began at 8 am (0800 GMT) in calm conditions and polling was to end at 1700 GMT.
After casting his vote in the Cocody suburb of the economic hub Abidjan on Saturday, President Alassane Ouattara welcomed a "peaceful" campaign, hoping for "the strongest possible" turnout at the polls.
"On the whole, everything seems to be going well," said Independent Electoral Commission chair Ibrahim Kuibiert at midday, acknowledging logistical problems in some offices but "nothing to be alarmed about".
AFP journalists saw some delays in the Abidjan districts of Plateau and Yopougon owing to an apparent shortage of voting material.
"It's important to vote in municipal polls for communal development," said voter Koroma Mori after casting his ballot in Yopougon.
"Mayors must look after the young, schools, women toiling away in markets and our children who do not have work," said fellow resident Toua Balelou, 64.
- Early test - The elections -- in which some eight million people are eligible to vote -- mark an early test for the African People's Party - Ivory Coast (PPA-CI), a left-wing pan-African group, formed less than two years ago.
Political analyst Arthur Banga said the vote would be an indicator of the ability of its base to mobilise support.
"If the results are weak, it risks affecting the troops' morale," he said.
Around 20 ministers are running as candidates, particularly in the north, a traditional bastion of the governing party.
But several electoral races are set to be closely fought, including the Yopougon district, a traditional Gbagbo stronghold.
The elections could also reveal potential runners in the next presidential ballot.
President Ouattara, 81, has not said whether he intends to contest a fourth term.
"Those wanting to set their sights higher must have the anointment of the people, of their base," said Banga, the political analyst.
In Yopougon, Gbagbo's son Michel was notably up against national assembly president Adama Bictogo of the RHDP.
Though not standing, Laurent Gbagbo loomed large after his son asked supporters at a midweek rally: "Between Alassane Ouattara and Laurent Gbagbo, who would you choose?" His father's name was loudly chanted in answer.
Campaigning for the local elections passed off peacefully, three years after a crisis erupted when Ouattara won a third presidential mandate in contested elections that led to 85 deaths.
Results are expected next week.