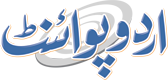 Second Arrest Warrant Issued Over Thai Tourist Blasts
Mohammad Ali (@ChaudhryMAli88) Published August 16, 2016 | 03:47 PM
BANGKOK, (APP - UrduPoint / Pakistan Point News - 16th Augst,2016) : A military court in southern Thailand has issued a second arrest warrant for an unnamed suspect involved in last week's coordinated bomb and arson attacks against a string of tourist resort towns, police said Tuesday. No one has claimed responsibility for the bombing spree, which hit tourist towns in the country's south, killing four and wounding dozens, including European visitors. One man was detained last week on suspicion of carrying out one of the arson attacks. But Tuesday's warrant was the first to tie a suspect directly to planting one of the bombs.
"The military court in Nakhon Si Thammarat has issued an arrest warrant for attempted arson and bomb material possession," General Srivara Rangsipramkul told reporters, referring to a town in Thailand's south. He did not name the suspect or provide further details about their alleged involvement. The attacks -- which included bombs in the popular tourist destinations of Hua Hin, Phuket and Phang Nga -- were highly unusual in a country where foreign visitors are rarely caught up in political violence. Authorities have remained tight-lipped on the motive of the attackers or the identities of anyone detained. Thailand's junta, which seized power in 2014, and the police quickly ruled out international terrorism, saying the perpetrators were "local saboteurs".
The attacks bore many hallmarks of the southern insurgents, who never claim their operations, including coordinated multiple strikes and the type of devices used.
But the junta leadership has been adamant that the deep south conflict has not spread north, fearful that such an admission might harm the crucial tourism industry. Instead they have hinted at involvement of factions within the so-called "Red Shirt" movement loyal to ousted premier Thaksin Shinawatra. The military toppled Thaksin in 2006 sparking years of debilitating protests culminating in a second coup against an elected administration run by his sister Yingluck in 2014. The Red Shirts have denied any suggestion of involvement and accused the junta of using the bomb blasts to roll out a fresh crackdown against them. The investigation has been made more murky by the involvement of the military and its courts, which are not as open to scrutiny.
A coalition of local rights groups on Tuesday said at least 10 people have been taken into custody as part of the investigation, including at least four detained by the military in Bangkok. They called for the authorities to be more transparent and give those detained access to lawyers.