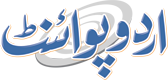 UN Concern Over Alleged World Vision Aid Diversion
Fahad Shabbir (@FahadShabbir) Published August 08, 2016 | 09:07 PM
JERUSALEM, (APP - UrduPoint / Pakistan Point News - 8th August, 2016) - The United Nations expressed "serious concerns" Monday over allegations a World Vision humanitarian aid worker passed millions of Dollars to the Palestinian Islamist movement Hamas and its armed wing. "Redirecting relief away from its intended beneficiaries would be a profound betrayal of the trust put in a senior manager by his employer and by the organisation's donors," said Robert Piper, UN Coordinator for Humanitarian Aid and Development Activities in the occupied Palestinian territories. The allegations against Mohammed al-Halabi, head of the US-based Christian charity in Gaza, "raise serious concerns for humanitarian organisations working in Gaza," Piper said in a statement. Israel on Thursday charged Halabi with diverting millions of dollars of both materials and cash to Hamas, including its armed wing. An official from the Shin Bet security agency said it amounted to over $7 million a year, with up to 60 percent of the NGO's operating costs allegedly siphoned off.
Part of the money was supposedly used to fund Hamas attack tunnels into Israel. Piper said it was important Halabi received a fair trial, with his lawyer telling AFP Friday that he had initially been held without access to a lawyer for several weeks. Lawyer Mohammed Mahmoud denied all the allegations. "They have inflated everything and tomorrow you will see how that balloon deflates." On Thursday the NGO released a statement online saying "based on the information available to us at this time, we have no reason to believe that the allegations are true." But following a meeting between its president and senior Israeli officials, those words were removed from the statement by Friday morning.
No mention of the removed sentence was made. Germany and Australia, the two major Western nations to donate to World Vision's Gaza projects, have suspended their funding pending the investigation. The German foreign ministry said it would review projects already completed to assess if any "irregularities were committed".