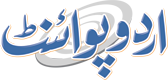 Zimbabwe's Opposition Leaders Rally Against Mugabe
Mohammad Ali (@ChaudhryMAli88) Published August 13, 2016 | 11:38 PM
GWERU, Zimbabwe, (APP - UrduPoint / Pakistan Point News - 13th August, 2016) Zimbabwe's opposition leaders led a mass rally Saturday against embattled President Robert Mugabe's failure to resolve the country's worsening economic crisis. Thousands of supporters gathered to hear Morgan Tsvangirai and ex-deputy president Joice Mujuru denounce Mugabe's hold on power, calling for unity among opposition parties. "The reason we are here is because we need a collective consensus of all Zimbabweans to make sure that Mugabe listens to the voice of the people," Tsvangirai said in Gweru, some 220 kilometres (140 miles) southwest of the capital Harare. "I don't hate Mugabe but I disagree with him that he gets to 92 and does not want to leave the throne," he told the crowd, gathered in a stadium. Thousands of Tsvangirai's Movement for Democratic Change (MDC) supporters and Mujuru's newly formed Zimbabwe People First (ZPF) attended the rally, according to an AFP reporter at the scene. The crowd clad in red MDC party colours chanted "Mugabe must go," others hoisted placards reading "Where are the promised jobs?" "Stop Abductions" and "No to bond Notes" -- referring to the pending introduction of bond notes, a local token Currency equivalent to the US Dollar.
The rally went on under a watchful eye of anti-riot police. Mujuru, the widow of Zimbabwe's first post-independence army general, was fired from Mugabe's government and the ruling ZANU-PF party in December 2014. Before her ouster, she had been seen as Mugabe's favoured choice of successor. She launched her own party in March. The former deputy president urged the nation and opposition parties to unite. "We want the people of Zimbabwe to work as one not to be divided.
Today we found a way of working together to deal with issues affecting us," Mujuru said. Zimbabwe has been hit by a series of street protests -- the largest seen in many years in the country, triggered by an economic crisis that has left banks short of cash and the government struggling to pay its workers.