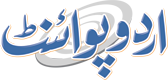 Today Open Market Currency Rates in Pakistan - PKR Exchange Rates

Currency Rate in Pakistan - Latest currency rates in Pakistan according to the Forex Association on 1 June 2023 are US Dollar: PKR 300.00, Euro: PKR 320.50, British Pound: PKR 374.00, Saudi Riyal: PKR 79.00, UAE Dirham: PKR 81.00, Australian Dollar: PKR 200.00. More buying and selling rates are given below.
Currency Rates in Pakistan
Open Market Rates in Pakistan
An open market is basically that market of any country to which all economic players have an access to and can do the trade without the tension of extraneous constraints. In easy words open market basically allows free trade between countries. In terms of banking, open market allows the transaction of assets between countries.
The word "open" in open market generally refers to the following characteristics of any market;
The extent of competition
Any sort / number of cultural constraints which might hinder the trade
The number of regulations, government imposes on these markets
Generally these are the constraints that make trade difficult. The lesser the impact of the following on market of any country, the more open is the market of that country. Open market gives equal opportunity to all economic players in the buying and selling of currency, goods, assets etc. An open market is free of tariffs, subsidies and levies, which ensures the participation of more entities in the market. The more open markets of the world are of Canada, Australia, Western Europe and USA whereas North Korea, Brazil and Cuba are comparatively closed markets, allowing lesser number of economic participants to trade in the market.
Currency Exchange
Apart from buying and selling of goods, currencies are also exchanged between open markets of different countries. International banks, most famous being Deutsche Bank, Barclays, HSBC, Standard Chartered, Citi etc are involved in fixing the rate of currency exchange in the global market. One central national bank of every country sets exchange rate of currency on daily basis and this process is known as Foreign Exchange Fixing.
How Currency Exchange Works
The currency exchange rate basically tells us the worth of our money in foreign currency. If we want to purchase or buy a currency, the exchange rate lets us know how much we would have to pay to purchase that currency. Exchange rate for currencies is determined by foreign exchange traders. The exchange rate is also an indicator of building up or weakening of a currency. Before getting your currency exchanged, you ought to know the buying and selling rate of the concerned currency in the market. Usually best deals are offered by National Banks but other than that money can be exchanged at money changers in every country.
In Pakistan, currency can be exchanged at the following;
Western Union
Dollar East Money Changer
Pakistan Currency Exchange Co Pvt Limited
AA Exchange, Lahore
Paragon Exchange, Lahore
Habib Qatar International Exchange Pakistan
Wall Street Exchange Co Pvt Ltd
Ravi Exchange, Lahore
Pay Exchanger, Lahore
Link International Exchange Co Pvt Ltd
Apni Exchange, Lahore
Elements Affecting Exchange Rates
Exchange rates of any country are affected by three factors;
Usually investors around the world would buy any currency depending on the interest rate being paid on the currency by the central bank of that country. More value is imparted to the currency by high interest rates. Investors purchase high value currency and then save it in bank to keep on receiving high interest on it.
If there is too much of money supply because of over printing of currency, more money is available but goods to be purchased are less. This leads to bidding of money and devaluation of the currency hence lowering that currency's exchange rate.
The economic growth rate and financial stability of any country push up the exchange rate of its currency in the global market.
Interbank Rate Difference
Currency exchange rates in open market are different from interbank rates. Banks usually charge a higher exchange rate on the currency because of the added interest to it. Banks worldwide have to hold liquid assets to put up with the withdrawal and payments on the part of clients due to which interest is added when it comes to currency purchase or selling. It is suitable for investors to head to bank for currency exchange since they plan on reserving the money to make it double but for common people it is more feasible to visit local money exchangers to get a good deal for their money.
Effect of Exchange Rate on Economy
The economic growth of a country and its currency exchange rate has a directly proportional relationship. Greater the currency exchange rate of a country greater the economic growth of that country. If the economy of a country is strong then more global investors would purchase its goods and services hence buying more of its currency.
The economy of Pakistan has not been in a stable position since a long time due to which our currency continues to devalue hence leading to change in currency exchange rates. When the new government took over recently, the price of Dollar was reduced by 4 points but now again the price has gone up by 9 Rupees giving a hard time to Pakistan's economy. For people in Pakistan, who want to buy or sell foreign currency, there is no margin for profit. We get lesser amount in return if we purchase foreign currency. Similarly we get less if we sell foreign currency. This is applicable to currencies that have high exchange rate than Pakistani Rupee.
You can get the open market currency exchange rates of US Dollar in Pakistan ($ USD) and all major currencies including Euro EUR, British Pound GBP, Saudi Riyal SAR, UAE Dirham AED, Canadian Dollar CAD and Chinese Yuan. The current buying and selling prices are given which are converted in Pakistani Rupees PKR. There is a very handy tool of Currency Convertor is also available to easily convert any currency online.
Latest Comments
I am running my own business so for that I really need to get updated today open market currency rates in Pakistan. PKR exchanges rates fluctuates uncertainly.
By: Babar Ali on 26-06-2019
Salam i have dollor usd if any one want contact me
By: Adil Zaman on 04-04-2023
I have 1 million Irani rial I want to sale
By: Am on 07-03-2023
Pound 💷 ka rate upar jae ga k ni
By: Adeel Malik on 13-02-2023
I wana sale Euro in lahore Plz contact 03214133008
By: Atif on 06-02-2023
Us doller for sale
By: Amir on 04-02-2023
I have UAE dirham .I want to sell 10 million
By: Mubibacha on 01-02-2023
I ANYONE WANT TO SELL POUND SO CONTACT ME ON THIS NUMBER 0315-6822208. I AM FROM SIALKOT
By: TAIMOOR on 30-01-2023
I have 10 sudia rayal l want to sale
By: Asif on 29-01-2023
mujhe saudi riyal chahiye kisi ne dene ha toh batau
By: Frhan on 27-01-2023
Salam jis bhai ko pounds chahiya contact
By: Zohaib on 22-01-2023
Jis bhai ko b us dollar chahiy rabta kry 964 772 304 7451
By: M.ashfaq on 21-01-2023
Jis kisi bhai ko Dubai ya UAE say pakistan paisay tou rabta karain - achaa rate dou ga.
By: Baynaam on 20-01-2023
UAE DIRHAM AVAILABLE 4200 AED PLZ CONTACT 03133532637
By: Ahmed on 16-01-2023
I have 4500 us dollar any one interested whatsap me 923127467822
By: Abdul on 15-01-2023
Agr ksi ko bhi foreign country se Pakistan paise lany hein to content foreign paise bhejhny hein to bhi rabta
By: Hadi on 12-01-2023
Oversees k sath zulm ho rhaa hai😢😓😥😭😭. Pakistan mai riyal ka rate. jb k dollar ki temporary price km krny sy hun ko sudia mai. rate miltaa hai. mtlb 2000 riyal bhjain to 12 hzar ka nkusan. humko
By: M. Raees Ul Islam on 07-01-2023
I want to purchase Saudi riyals.
By: Hussnain on 31-08-2022
UAE currency available contact me 03176142604
By: Shahid on 22-08-2022
anyone need sodi royal contact me 966593834487 Shani
By: Shani on 22-08-2022
I need 3500 pounds please contact on 03339269708
By: Hakeem Said on 21-08-2022
Yeh May hey exchange nai hai samajdhar logoun. Sirf information hai. Jao ja k kahin se change narvao
By: Ustaad on 29-07-2022
Irani currancy avalibe plz phn no 03153559661
By: Attaullah on 28-07-2022
Kia haal hai
By: Nadeem on 22-07-2022
I have 20000 uae Dirham I want to sales 03012816237
By: Muhib on 21-07-2022
I have 5000 us dollars I want to sales
By: Waqar on 19-07-2022
I have UAE Dirham if anyone needs contact with me WhatsApp 03012816237 Date 17-07-2022
By: Muhibullah on 16-07-2022
Mere pas 1400 dollar hai I want to sale 03498820038
By: Mohsin Khan on 14-07-2022
Do you deal in Iraqi Ryal
By: Imran on 24-06-2022
i have 15000 azerbaijan manat if anyone interested do gimme a call
By: Ahmed on 16-06-2022
I wanna sell US DOLLARS, From Lahore 03214285948
By: Moan Yasir on 07-06-2022
Today Dollar Rates in Pakistan according to the Forex Association on 4 June 2022 are US Dollar: PKR , Euro: PKR , British Pound: PKR , Saudi Riyal: PKR , UAE Dirham: PKR , Australian Dollar: PKR More buying and selling rates are given below. Full Link
By: Abdul Qadeer on 04-06-2022
I need 500 dhrm in rawalpindi plz contect me 03022014419 03128907542
By: Malik Sajjad on 03-06-2022
good
By: Azharuddin on 02-06-2022
sir omani riyal ka rate ghalat hai
By: Abrar Ahmad on 18-05-2022
i need us doller
By: Sameer on 13-05-2022
i need us doller
By: Sameer on 13-05-2022
Mhuje pakistani 2 lakh k dollars chye par sath ma slip b chye ha shop
By: Younas on 08-04-2022
Admin San Saudi riyal ke buying ka rate cheq kare
By: M.Usman on 03-03-2022
I need USD(Dollars)
By: Inzamam on 25-02-2022
I want daily currency update in Pakistan
By: Kishan Chand on 23-02-2022
lpk
By: Iftikhar on 01-02-2022
I have Old coins American one cent 1974 and one cent 1985 03063634181 call me i want two selle ?
By: ALi Raza on 23-01-2022
Nice app
By: Qasim on 12-01-2022
I need 600 USD dollar any body have so contact me on this no 03136939672
By: Sarfaraz on 25-12-2021
I have 550 darham anybody contact me 03355388487
By: Yasir on 05-12-2021
Agr ksi ko afghani repes chahya hp tu rabta kar sakhta ha
By: Mossa on 08-10-2021
Everyone I need Irani riyals
By: Asimshah on 04-10-2021
Dollar state bank kai ksi branch sai mil jai gai na yia karachi sai
By: Tarique on 17-09-2021
mery pas 3 lakh hy konsi currency purchase kron jo profit de k jai.
By: Shahid Khan on 10-09-2021