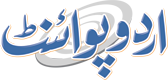 Jazz Caller Tunes Code 2023 - Jazz Tunes Subscription Code
Jazz Tunes let your friends and family listen to your favorite tune every time they call you. Jazz tunes subscription codes 2023. Get calling tunes by Mobilink Jazz.
How to Subscribe to Jazz Calling - Jazz Tunes 2023: Let your friends and family hear your favorite tunes every time they call you!. Instead of making your callers listen to the conventional ringing tone, with Jazz Tunes you can make your callers listen to your chosen Jazz Tune.
You can choose your favorite music, naat sharif or just new modern music from list of Jazz content database and subscribe to the service.
Jazz Caller Tunes Code 2023 - Jazz Tunes Code 2023

To Subscribe: Dial 230 or send sub to 230
Price: Rs 1.68 Per Day
Subscription Code
Un-subscription
Charges
Dial 230
Dial 230
Rs 1.

(جاری ہے)

68 Per Day
Jazz Tunes Terms & Conditions 2023
To facilitate customers who request Jazz Tunes subscription while having insufficient balance, such customers shall be provisioned with requested Jazz Tunes subscription while subscription charges shall be deducted when customer has sufficient balance in his account.

Not applicable on Champions Package subscribers

PREPAID – For AJK / FATA / Gilgit Baltistan / Islamabad / Balouchistan/ regions, please visit here for Prepaid Tariff details of this offer/ package.
Withholding tax of 12.5% applies on recharge/bill
Service charges of 5% and operational fee of 5% apply on recharge and 19.5% FED applies on usage in Punjab, Sindh, Baluchistan and KPK
Service charges of 5.11% and operational fee of 5.11% apply on recharge and 17% FED applies on usage in Federal Territory, FATA, AJK and Gilgit Baltistan
2.14% higher prices will be charged in Federal Territory, FATA, , AJK and Gilgit Baltistan

More Caller Tunes Informations