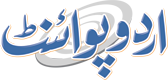 Ufone Caller Tunes Code 2023 - UTunes Subscription Code
Ufone Tunes let your friends and family listen to your favorite tune every time they call you. Ufone tunes subscription codes 2023. Get calling tunes by Ufone
How to Subscribe to Ufone Calling Tunes - UTunes 2023: Let your friends and family hear your favorite tunes every time they call you!. Instead of making your callers listen to the conventional ringing tone, with Ufone Tunes you can make your callers listen to your chosen Ufone Tune.
You can choose your favorite music, naat sharif or just new modern music from list of Ufone content database and subscribe to the service.
Ufone Caller Tunes Code 2023 - UTunes Code 2023

To Subscribe: Dial *666# or send sub to 666
Price: Rs 1.
(جاری ہے)
68 Per Day
| | | |
| --- | --- | --- |
| Subscription Code | Un-subscription | Charges |
| Sub to 666 | Unsub to 666 | Rs 1.68 Per Day |
UTunes by Ufone Features 2023
One Key Copy & Activation (While listening press * to activate UTunes service and copy your friends UTune)
U can present a UTune to a friend
U Can Record Your UTune on 666 IVR
In order to manage your Utune library visit Utunes Portal OR download the mobile app
Click here to Manage your Utunes
Ufone Caller Tunes Terms & Conditions 2023
To unsubscribe Utunes SMS 'unsub' to 666
Regional (Federal/Provincial) taxes may apply.

For details about regional taxes

Your SIM is your identity, only use SIMs issued through Biometric Verification – PTA
More Caller Tunes Informations