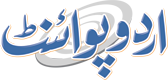 Zong Caller Tunes Code 2023 - Zong Dial Tunes Codes
Zong Tunes let your friends and family listen to your favorite tune every time they call you. Zong tunes subscription codes 2023. Get calling tunes by Zong
How to Subscribe to Zong Dial Tunes 2023: Let your friends and family hear your favorite tunes every time they call you!. Instead of making your callers listen to the conventional ringing tone, with Zong Tunes you can make your callers listen to your chosen Zong Tune.
You can choose your favorite music, naat sharif or just new modern music from list of Zong content database and subscribe to the service.
Zong Caller Tunes Code 2023 - Zong Dial Tune Code 2023

To Subscribe: Dial 230 or send sub to 230
Price: Rs 1.
(جاری ہے)
50 Per Day
| | | |
| --- | --- | --- |
| Subscription Code | Un-subscription | Charges |
| Sub to 230 | Unsub to 230 | Rs 1.50 Per Day |
Zong Caller Tunes Terms & Conditions 2023
All Callers - assign one Zong Dial Tunes for all caller.
Individual Callers - assign different Zong Dial Tunes to different callers.

When calling you up, each of these callers will hear the Zong Dial Tunes you have assigned to them.
More Caller Tunes Informations