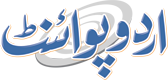 Academies & Tuition Centers in Abbottabad
Abbottabad has hundreds of educational institutes and training centers. At times its hard to find the perfect academy as per the need. To solve this problem, we have given list of Tuition Centers and Academies in Abbottabad. Find the best Academies in Abbottabad offering different courses for Matric, O levels, A Levels, FA, FSC, CSS, IELTS, Evening Center, Coaching center, Computers and other important academic courses. List also includes Tutor and home Tutors. Get detailed information including fees, courses offered, timings, lectures and whole process of tuition.
Academies In Cities of Pakistan
Latest Comments
I want to teach in academy if any one have any vacancy share plz
By: Abrish on 28-08-2023
Join this academy what is the process?
By: Ahmef on 20-10-2021
SIR I WANT TO JOIN KIPS ABBOTTABAD PLEASE SEND ME THE PROCEDURE.
By: TARIQ ULLAH on 04-08-2021
Sir you have scholarship application and how to apply
By: Muhammad Adil on 24-01-2021
I want to join ths snd me the process how to join
By: Muhammad Rayan on 05-08-2020
Searching for academy
By: Ahmad on 05-02-2020