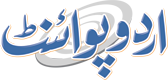 Academies & Tuition Centers in Peshawar
Peshawar has hundreds of educational institutes and training centers. At times its hard to find the perfect academy as per the need. To solve this problem, we have given list of Tuition Centers and Academies in Peshawar. Find the best Academies in Peshawar offering different courses for Matric, O levels, A Levels, FA, FSC, CSS, IELTS, Evening Center, Coaching center, Computers and other important academic courses. List also includes Tutor and home Tutors. Get detailed information including fees, courses offered, timings, lectures and whole process of tuition.
Academies In Cities of Pakistan
Latest Comments
Looking for an online female tutor for class 9 (Bannu Board, KPK). My contact number is available only on What's App. Please contact on (View phone number) (What's App only) (View phone number) (Zakir Khan, What's App only)
By: Zakir Khan on 09-07-2023
Fee structure for MDCAT for 3 months?
By: Saira Gohar on 26-03-2023
Sir i have done msc mathematics and having 10 years teaching experience in different institutes upto matric and fsc level i am desirous to join any academy in peshawar for teaching please give a chance to
By: ATTAULLAH on 13-01-2023
Sir I want to teach biology in any academy of peshawar
By: Safoora on 14-12-2022
Sir class 9th tution November session start hue Hain
By: Maqsood Khan on 15-11-2022
Federal board ki academy peshawar mai ha kia
By: Yahya Irfan on 17-10-2022
Dear sir I want to teach maths from class 8th to 10th and science from class 3rd to 6th.
By: Nafeesa Ali on 07-10-2022
sir give me details about fee and starting of new session of computer course
By: Khan on 05-08-2022
I want to to teach in any academy for nursery to eight
By: Zamin Ali on 03-06-2022
Plz I want to learn drafting show me your acàdmey
By: Sajeed Gul on 09-06-2021
sir please shair Details
By: Waqar Khan on 19-03-2021
I want join academy because I want join airforce
By: Muhammad Jamil on 06-10-2020
SIR give me details of fee and start of new session? css and pms
By: Ijaz Ahmad on 11-05-2020