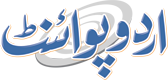 Academies & Tuition Centers in Islamabad
Islamabad has hundreds of educational institutes and training centers. At times its hard to find the perfect academy as per the need. To solve this problem, we have given list of Tuition Centers and Academies in Islamabad. Find the best Academies in Islamabad offering different courses for Matric, O levels, A Levels, FA, FSC, CSS, IELTS, Evening Center, Coaching center, Computers and other important academic courses. List also includes Tutor and home Tutors. Get detailed information including fees, courses offered, timings, lectures and whole process of tuition.
Academies In Cities of Pakistan
Latest Comments
Add my academy name pl. Delta Academy F-11 03005186851
By: Naveed Iqbal on 24-04-2023
any online academy for o levels?
By: Khan on 27-11-2022
in which you teach balochistan board books for students studying in balochistan board
By: Bakhtawar on 21-04-2022
If u want experienced home tutor for class one to fsc , we are availaible for u . Please contact us 03170057373
By: Danish Akhlaq on 28-09-2021
Sir computer typing course
By: Hassan Shahzad on 04-08-2021
Sir what is the timing of Kips Academy
By: Abdur Rehman on 12-09-2020
Sir what is the timing for ilets?
By: Hazrat Ali on 19-09-2019