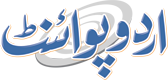 Academies & Tuition Centers in Faisalabad
Faisalabad has hundreds of educational institutes and training centers. At times its hard to find the perfect academy as per the need. To solve this problem, we have given list of Tuition Centers and Academies in Faisalabad. Find the best Academies in Faisalabad offering different courses for Matric, O levels, A Levels, FA, FSC, CSS, IELTS, Evening Center, Coaching center, Computers and other important academic courses. List also includes Tutor and home Tutors. Get detailed information including fees, courses offered, timings, lectures and whole process of tuition.
Academies In Cities of Pakistan
Latest Comments
I'm tanzila from Faisalabad I have completed BSCS In 2023 home tuition and academy for students contact me 03046492090
By: Tanzila on 05-10-2023
Aslamualikum ! My name is sidra Azeem .I am hafiz Quran as well as master in pak I am doing Mphil in Pak need a job I am a good am available for teaching
By: Sidra Azeem on 04-09-2023
i have completed BS in Computer science . those who need tution can contact me 03030104678
By: Rana Ahsan on 21-07-2023
Aoa! My name is warda. I have done masters in chemistry. having 6 years teaching experience. currently handling o levels final year students. Contact:03218525203
By: Warda on 28-03-2023
I am a student of Mechatronics and control Engineering. I need any institute for teaching and home tution at second time. 03410307427
By: Laraib Khan on 25-01-2023
I am student of Mphil Environmental sciences From university of agricultural Faislabad Basically i need a job like teaching
By: Tayyaba on 22-10-2022
Hello, I'm in last year of Doctor of physical will teach any subject. Contact me on my Gmail
By: Rubab on 03-09-2022
Asslam alaikum my name is esha. I am student of 7th semester doctor of physical therapy. I want to teach if any one needs tutor please contact me via email.
By: Esha on 30-07-2022
Hey!I'm Ayesha Iftikhar currently doing BS OPTOMETRY 3rd year. And have a very good knowledge for matriculation students. If anyone need help regarding any subject contact me
By: Ayesha on 06-06-2022
Aslamo alikum. I am hafiza ayesha from quran acadimi online teaching Pakistan students foreign countries have 6years experience for online quran teaching. Comfortable fee. and also online teaching subjects. like urdu,islamiyat, English,Social study with Quran tajweed must subject for our future. Shukria My contact number 03338102281 thanku
By: HAFIZA AYESHA on 18-05-2022
Synergy is one of the best O and A level academy in Faisalabad. Highly recommended to all students
By: Ahmad on 11-03-2022
Assalam o Alaikum I have Done It through Gcuf and Doing English from If anybody wants tution Via Online. Contact me for 1,2,3,4,5,6,7,8 Class And Also For And English Too
By: Kashaf on 01-03-2022
My name is Aqsa Khalil .I want to teaching. I am studying in Riphah International university Faisalabad .if anybody wants tuitions contact me via e-mail:
By: Aqsa Khalil on 24-02-2022
I have 5 years of teaching experience .i want to teach 6,7 class students .My name is barirah umer and i m studying in agriculture university Faisalabad.
By: Barirah Umer on 15-02-2022
Assalam o ! My name is Hafiz Awais Rasool and i'm a student in gcuf in islamic studies. Need aa home tusion if you can do it easily Thanks
By: Hafiz Awais Rasool on 12-02-2022
I am teaching in the subject of Biology .Any academy,tutor need Teacher. Can contact you . My Qualification is Master in Zoology. I have a 5 Year Teaching Experience.
By: Muhammad Waqas on 15-01-2022
I 'm a student of bs hons. MLT in GCUF . If any student of metric nd Fsc wants home tution can contact me 03090233214
By: Ibrar Tariq on 13-12-2021
hello, I've completed Mphil in Biochemistry from UAF and currently doing preparation for civil service exam. i can teach english, biology and please email at zuniraakramctn@
By: Zunaira on 25-11-2021
I'm a home touter available for math due contact with me through email.
By: Nazish Rana on 08-11-2021
I am student of MPhil zoology and I have 4 years Biology teaching experience. I need tution or academy for teaching Cell no 03417337151
By: Abdul Rehman on 26-10-2021
Assalam-O-Alikom I am a student of CA(Chartered Accountant) If any one want tution service .I am available for teaching me contact (0321-3356730)
By: Muhammad Shazim on 23-09-2021
IM studing in Mathematics in Agriculture University Faisalabad. Also having 3 years teaching experience in different acadmies .SO, now i need some job in acadmy and also in home tutions located in GM abad, MADINA TOWN and jinnah colony . if anyone interested soo please contact 03037995869
By: Husnain Baber on 19-09-2021
I did my ma eco from uaf and 10 year experience and need a home tution fsd people coloney no 1
By: Usman Ali on 24-08-2021
I am a Student of BS Mathematics in Agriculture university name is Haroon. If you need Home tution for science subjects then fall your number below.
By: Haroon on 24-06-2021
I have done BS in English Linguistics and Literature for tuitions please contact 03341077405
By: Ayesha Sikandar on 02-06-2021
Iam the studeny of final semester. I have teaching experience at usama bin zaid school amd jinah acdemy. If there is any vacancy in academy then email me at @
By: Iqra on 05-03-2021
A o A! My qualification is MS Finance. I have 5 years of Experience as a commerce lecturer in college level and 3 years as Internal auditor in industry level. Those who need or level tuition can contact me at this number. 0300-6659850.
By: Muhammad Adnan on 02-03-2021
I have completed my bs(Honrs) in chemistry if any one want tution them email
By: Marwa on 20-02-2021
I am student of bs physics smester 5 if you need home tution for science subjects contact me
By: Romeel Shakeel on 19-02-2021
I am student of DPT(Doctor of Physical Therapy). I am looking for job of teaching to students from class 1 to 5. If theirs any email me on vaneezak973@
By: VANEEZA KHAN on 07-02-2021
Hi, i am zuafshan Asghar. I completed doctor of pharmacy degree in 2019. I have teaching experience of 8 years till FSc as home tutor. If anyone is interested pls contact me on this number 03020684680
By: Zuafshan on 31-01-2021
I have done masters in chemistry through gcuf if any one needs tuotor or home tutor contact me on 03218525203
By: Warda Mansha on 30-01-2021
I am qualified in chemistry. If any Muslim student learning chemistry free of cast , contact me 0340-4010728 CH Aswad Waqas
By: Aswad Waqas on 25-01-2021
I am Syeda Fatima I have clear Masters in zoology Through gcwuf if Anyone need As tutor or home tution contact me on this number 03416196391
By: Fatima on 23-01-2021
Any one wants to improve English online May contact 0314-3615408
By: Ahmad on 21-01-2021
I am student of matric I need science tutor for bio physics chemistry and maths those who available please contact me. 03445529522
By: Bakht Nawab on 01-01-2021
I am Naveed Ahmad. I am in Sacred Angel School akber chowlk and in Educator Lasani campus in am adept in any one needs in academy or home tuition. Please feel free to contact at 03007263080.
By: Naveed Ahmad on 29-11-2020
AOA!I have done my BS(Honour) in Physics from GCUF . If you need tution for science subjects,pleas feel free to contact me. (ba209651@)
By: Babar Ali on 22-11-2020
Nabila Saleem Student of BBA(Hons) 03027941132
By: Nabila Saleem on 21-11-2020
I want to go to tution at night 7 pm If there's any academy or teacher available pls contact .03000085883
By: Abdullah on 26-09-2020
I am a student of bachelors in linguistics and TESOL ,if anybody wants tuitions contact me via e-mail: rookiecookie0000@
By: Miss Hilda on 27-08-2020
I'm a student of mathematics from , I need for a job in academy .I have 2 years experience in the related field, from schools .Those who need contact me .
By: Fatima on 24-08-2020
...My name is Usama Ali .I am the student of 1st Year of MBBS in krygzstan(Russia)..If any student want to get admsssion in MBBS in foreign countries than contact me on my whatsapp number will give the student full support and information without any interested student also visit my counsaltancy office
By: Usama Ali on 03-08-2020
I have done my MBBSfrom Punjab medical college. currently I am doing my house job if you need tution for science subjects,pleas feel free to contact me, to contactme drop your interest at Lubababukhari@
By: Dr.Lubaba on 03-08-2020
i need tuition or academy
By: TALAL on 12-07-2020
Hi. I am Muhammad Usama . I am experienced teacher with 2 and half years of experience in teaching Computer science(major),Physics and Math . My teaching experience related to the classes from 5th to matric /intermediate .My Qualification is from The University of am also experienced in developing desktop applications and managing database . Thanks Email @
By: 031573148315 on 11-03-2020
i am working as teacher in have five years experience in teaching any one wants tution services, i am available.
By: Zeeshan Aslam on 21-02-2020
i am a best teacher of mathematics i am doing food engineering from uaf 6th semester if i teach a student who want to gain 100 numbers but facing difficulties in some concepts he will surely get 100 marks in mathematics i will always ready to teach you even home tution or accadmy ph 03180475998
By: Atir on 04-02-2020
i am a Home Tutor available for Chemistry Biology Science English Contact at 03065077204
By: Sohail Akbar on 03-02-2020
ayesha mustafa i need a tutor for bio and chem
By: Nimra Malhi on 28-11-2019