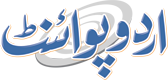 Academies & Tuition Centers in Gujrat
Gujrat has hundreds of educational institutes and training centers. At times its hard to find the perfect academy as per the need. To solve this problem, we have given list of Tuition Centers and Academies in Gujrat. Find the best Academies in Gujrat offering different courses for Matric, O levels, A Levels, FA, FSC, CSS, IELTS, Evening Center, Coaching center, Computers and other important academic courses. List also includes Tutor and home Tutors. Get detailed information including fees, courses offered, timings, lectures and whole process of tuition.
Academies In Cities of Pakistan
Latest Comments
I want acadmy of science in gujrat
By: Malik Hussnain on 30-09-2022
I want acadmy of science
By: I WANT ACADMY on 30-09-2022
1000 per subject, it's on you that how many subjects that you want to learn.
By: Zaiba Kauser on 27-09-2022
I want to know tution fee foe all subjects for 9th and 10 th calls pl
By: Abdul Ghaffar on 28-06-2022
I want to Know the fees for the preparation of css
By: Hassan Sardar on 18-06-2021
I want
By: Nukhba on 22-02-2021
Tution for o level
By: Fahad on 14-09-2020