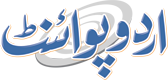 Academies & Tuition Centers in Lahore
Lahore has hundreds of educational institutes and training centers. At times its hard to find the perfect academy as per the need. To solve this problem, we have given list of Tuition Centers and Academies in Lahore. Find the best Academies in Lahore offering different courses for Matric, O levels, A Levels, FA, FSC, CSS, IELTS, Evening Center, Coaching center, Computers and other important academic courses. List also includes Tutor and home Tutors. Get detailed information including fees, courses offered, timings, lectures and whole process of tuition.
Academies In Cities of Pakistan
Latest Comments
Css preparation any recommended academy?
By: Ali Malik on 09-08-2023
I have done Chemistry from Punjab university lahore ..i have quite experience of teaching MATRIC I can teach Chemistry of any level from. Matric to level and All subject from 1-10 class If any one wants home tuition
By: Zeeshan on 24-06-2023
Koi bhi student math or physics ki agr tution lena chahta ha rabta kre 3 days free trial only in Lahore contact number 03208415407 whatsapp number I have 2 Year experience in teaching I am a graduate in the Mechanical Engineering.
By: M.Faizan Hashmi on 09-05-2023
koi achi si academy 9th class kay liyaye jo shad bagh mai ho
By: Mahnoor on 31-12-2022
tell me the best academy for 9th class
By: Mahnoor on 31-12-2022
Koi student physics, chemistry aur math ki tution Lana chata hi to muj sey contact ker sakta hi 03015067006(Whatsapp number l
By: Asif Ali on 10-09-2022
Looking for opportunity in any educational institute Lahore,my qualifications Biology
By: Sobia Anjum on 21-07-2022
Dr tutor available for classes 1-10
By: Iram on 14-04-2022
Sir FSC pre med ky test session ka perfoma send kr dein
By: Noor Ul Ain on 13-04-2022
Sir any academy for bs english near lari adda lahore?
By: Muhammad Ashfaq on 08-02-2022
Plz anyone guide me preparation of ppsc exam contact us 03026147990
By: Umair on 19-01-2022
Ager kisi ko tution parni he chemistry ki to contact kr skta he meri msc he chemistry m or next css kr rha hon my contact no 03137804154
By: Muhaamad Usman Ghani on 13-01-2022
Science subjcets as well as arts subjcets bachelor level tk study k liye tutor available 03471659544
By: Hasnain Murtaza on 27-11-2021
TUTION CENTRE AVAILABLE FOR ALL GRADES UPTO MATRIC AND O LEVELS FOR BOTH CAMBRIDGE SYSTEM ANDLOCAL SYSTEM SCOOLS TEACHING EXPERIENCE OF 2 YEARS AT GREEN HALL ACADEMY CONTACT#03376122167
By: MAHNOOR CHODHARY on 11-11-2021
Mathematics part 1 and 2 ki excellent tyari k ly rabta krai 03004818244 03454818284 what's aap
By: Muhammad on 16-10-2021
Available for Home/Online tutions Up To matric (science) for any query WhatsApp us at : 03035242150
By: IQra Arif on 19-09-2021
Computer Science Matric, inter for both classes ics, bcs, and computer short courses at your door step. contact 0311-4068218
By: Hafiz Shafique on 24-08-2021
ma history k lia koi academy bta dai?
By: Harris Rauf on 16-06-2021
Thoker k pass koi b acdmy achi ni ha sub fazool hain
By: Waris on 31-05-2021
Matric arts and ki tyari k lye tuotor available mob 03124336943
By: Ali Raxa on 20-01-2021
Is there any academy for FA subjects psychology, English literature, education near Thokarniaz baig
By: Ayla on 11-01-2021
Assalam o alaikum Sr FA k liyai ghazi defence road k qareeb koi female academy hai tu plz guide me.
By: Ahmad on 25-10-2020
Assalam o alikum .....home tutor available for all subjects up to matric classes 0334-8428038
By: Hassan on 20-10-2020
please tell me the academies for O and A levels only
By: Saara on 13-10-2020
Plz tell me best Academy for materic near alfla town lahore and mana wala stop
By: Asif on 14-09-2020
which academy is close to Jail road or wahdat road lahore plz guide someone.
By: Shaista on 27-07-2020
Sab sy ache accadme PMA 146 ka leya kon c ha
By: Abdullah Butt on 19-07-2020
Acadmy me CSS ke preparing ktny month me hute ha?
By: Hassan on 20-06-2020
Sir ppsc ke liye koi achi si acadmy. college road pe
By: Sadam Hussain on 09-03-2020
I want to give zero test. I am in 9th class.
By: Muhammad Faizan Anwar on 22-01-2020
Sir Fsc k liya gari shaho sy mughalpur a tak koi achi academy
By: Ali Zain on 12-11-2019
part 1 nd 2 krna ha acdmy sy 4 month mai kindly suggest the acadmy in lahore near sabzazar, iqbal town moon market
By: Samad Waheed on 30-10-2019
Assalamualaikum master in history k Lia koi academy Bata de samnabad ya gulshanravi k qareeb?
By: Irfan on 25-10-2019
BA k lia thokar niaz baig k paas koi achi acadmy suggest kerain please
By: Sayyam on 19-09-2019