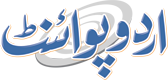 Academies & Tuition Centers in Bahawalpur
Bahawalpur has hundreds of educational institutes and training centers. At times its hard to find the perfect academy as per the need. To solve this problem, we have given list of Tuition Centers and Academies in Bahawalpur. Find the best Academies in Bahawalpur offering different courses for Matric, O levels, A Levels, FA, FSC, CSS, IELTS, Evening Center, Coaching center, Computers and other important academic courses. List also includes Tutor and home Tutors. Get detailed information including fees, courses offered, timings, lectures and whole process of tuition.
Academies In Cities of Pakistan
Latest Comments
Metaverse Academy Bahawalpur
By: Dr. Nasir Jalal on 08-08-2023
I have done mphil in have two year experince as lab assitant in gscwu . I am good in practicals of chemistry If anyone help i am available
By: Benish Batool on 22-09-2022
I m biology teacher working in school for last 15 years. Capable of teaching sci for junior n biology for matric classes
By: Urooj Iqbal on 06-06-2022
I am lecturer of any one wants online of 9 to fsc can also come for tuition in evening
By: Faiza Samreen on 27-05-2022
Any good academy/ tuition center for class 7 English and mathematics in Bahawalpur. Abid
By: Abid on 26-12-2021
In master degree holder in chemistry. Available for home tuition. 0311-6502558. Zeeshan Muneer Ch.
By: Zeeshan Muneer on 15-11-2021
Muhammad Atif Raza Attari (Professor of English) 0344-6660025
By: Bahawalpur on 26-09-2021
I am English teacher if anyone want help I'm available.
By: Hamna on 16-09-2021
yasir
By: Yasir Mukhtar on 04-07-2021
I am mathematics and working as a maths teacher. I am fully expert in my subject. If any one want help then I m available for matric to master study.
By: Rabia Bashir on 18-05-2021
I m mathematics and working as maths teacher and totally expert in my anyone want help then I am available for matric to master.
By: Rabia Bashir on 18-05-2021
I am chemistry teacher If any one want home tutor then I am available.
By: Saba on 18-03-2021
entry test
By: Muhammad Shan on 13-08-2020
Muhammad Atif Raza Attari (Lecturer in English)
By: Muhammad Atif Raza Attari on 29-05-2020
Do model town kips campus provides ETEA preparational course ??
By: Aqsa on 29-05-2020
I am a chemistry teacher. If anyone want help, l am available for matric, FSc, O level and A level student.
By: M. Alam Shabbir on 21-02-2020
I am an mathematical expert if any one want help i am available to do
By: Ali Akbar on 07-02-2020
Mujhy home tutor chyia urdu k liye
By: Hamza on 14-11-2019
Im student of class 5th. Bloom field hall school.
By: Ahmed on 15-10-2019