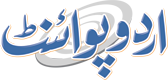 BISE Abbottabad---Board of Intermediate and Secondary Education

BISE Abbottabad got its establishment in 1990. Firstly it was under BISE Peshawar. Consequently, after the separation, it came directly under the supervision of the Controlling Authority. Moreover, BISE Abbottabad is situated on Murree road, Nawa Shehr Town KPK. Further, (0992) 392010 is the contact number for BISE Abbottabad. Specifically, after the NW FP Act for BISE in 1990 chose a calendar-based system for it. This calendar shows a running schedule of rules and principles for BISE Abbottabad on which it depends.
BISE abbottabad Results
BISE abbottabad Past Papers
More Education Boards
Jurisdiction of BISE Abbottabad
Furthermore, four districts of KPK are under its supervision. Such as:
Abbottabad
Mansehra
Haripur
Kohistan
Mainly BISE Abbottabad is responsible for taking all the actions for these districts. Further, 17,194 square kilometers area is under its consideration. Lastly, it handles the population of 3.47M under one roof.
Institutes under BISE Abbottabad
Following institutes that are eligible for BISE admission come under its supervision as:
Primarily, Government Schools for girls and boys.
Secondly, Government High School tehsil-wise.
Further, Private Schools for girls and boys, also tehsil-wise.
Moreover, Private Colleges, tehsil-wise, and also for girls and boys.
Motives and Objectives of BISE Abbottabad
The main incentives of BISE Abbottabad are the following:
Importantly, the conductance of Secondary Examinations.
Moreover, holding the responsibilities of Intermediate Exams.
Specifically, the supervision of Classical Languages.
Furthermore, taking the exams of Pakistani languages.
Notably, there are also some other responsibilities that BISE Abbottabad do:
Firstly, check the Eligibility of Students.
Secondly, the admission of selected candidates on the Board.
Further, prescription of Institutional subjects.
Moreover, insurance of recognition of Eligible Institutions.
Furthermore, the power of acceptance and rejection of institutions.
Particularly, reporting any false act within the board authorities.
Explicitly give awards to students who get positions.
Lastly, distribute the results among the students.
Staff or Administration of BISE Abbottabad
The staff and administrators of BISE Abbottabad are:
Controlling Authority
The Chairman
Secretary
Examination Controller
Principal of College
Head of Schools
Secrecy officer
Directors
Assistants
Affiliation sectors
Sports Officer
Registration Office
Library
Conclusion:
I conclude that BISE Abbottabad is one of the best Examination Boards of Pakistan. Particularly, the well-disciplined staff makes it valuable, globally. Further, the system of administration is compelling.
Moreover, BISE Abbottabad gives all the facilities to the candidates. Furthermore, the affiliation sector is strong enough to make a balance between private and regular students. Specifically, it holds an extensive system with an effective manner of equilibrium.
Q. When was BISE Abbottabad established?
BISE Abbottabad got its establishment in 1990
Q. Where is BISE Abbottabad located?
BISE Abbottabad is situated on Murree road, Nawa Shehr Town KPK. Further, (0992) 392010 is the contact number for BISE Abbottabad.
Q. Which districts come under BISE Abbottabad?
Four districts of KPK are under its supervision including Abbottabad, Mansehra, Haripur and Kohistan.
The Board of Intermediate and Secondary Education, Abbottabad, all the more generally known as BISE Abbottabad, is an intermediate and secondary education legislative board situated in Abbottabad, Khyber Pakhtunkhwa, Pakistan. BISE Abbottabad appeared in the result of the severance of Peshawar Board under NWFP Board of Intermediate and Secondary Education Act 1990. BISE Abbottabad provides its educational services to five regions; to be specific these are Haripur, Abbottabad, Mansehra, Battagram, and Kohistan, including a region of 17,194 square kilometers and a populace of 3.47 million.
BISE Abbottabad holds and directs all Examinations related to Primary Education, Middle Education, Intermediate Education, Secondary Education, Classical and Pakistani Languages and such different Examinations as might be dictated by Government. BISE Abbottabad announces results of the 5th, 8th, 9th, 10th, ICOM, ICS, FA, and FSC annual board exams. Set out the conditions for admission to its Examinations to decide the qualification of candidates and to concede them to such Examinations. Accord, deny or take back an acknowledgment, completely or mostly. Institute and grant scholarships, awards and prizes in the recommended way.
Concede authentications and recognition to people who have passed its Examinations and to pull back such testaments and confirmations. At this page, UrduPoint presents you each and every detail regarding BISE Abbottabad. Stay connected with us to stay updated about results, exams, date sheets, past papers, and many more.
Latest Comments
265321 roll number
By: Muhammad Azeem on 31-12-2022
Answer me plz it's urgent
By: Aisha on 22-08-2022
16084
By: Javereya on 14-08-2022
please check this my result
By: Duaa Babar on 14-08-2022
Please check this my result please help me
By: DUAA BABAR on 14-08-2022
Please check this my results
By: DUAA BABAR on 14-08-2022
Roll No
By: نسیم on 10-02-2022
Dmc 2015
By: Zahid Javed on 25-11-2021
Roll number slip
By: Shams on 22-11-2021
How to check my roll number
By: Sardar Maaz on 22-11-2021
Show my roll number slip
By: Malik Meraj on 04-08-2021
Show my roll number slip
By: Malik Meraj on 04-08-2021
How to check latests updates
By: Sidra Said on 30-07-2021
Roll no
By: Amna on 07-07-2021
send me date sheet of class 10 of2021
By: Nazia Tabasim on 28-01-2021
Result
By: Syed Asad Hussain Shah on 15-12-2020
Resul find
By: Saad Yousaf on 23-08-2020
Muhammad Faizan 4/7/2002
By: Muhammad Faizan on 29-07-2020
how to check my roll no
By: Sadaqat Ali on 28-07-2020
Resuilt By:neelam bibi on 23-07-2020
By: Neelam Bibi on 23-07-2020
muhmmad imran
By: Muhmmad Imran on 22-07-2020
Result
By: Muhammad Anas on 16-07-2020