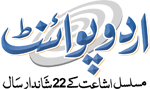 BISE Kohat---Board of Intermediate and Secondary Education

BISE Kohat was established on January 19, 2002. Moreover, Talat Imtiaz Naqvi was the founder and first Chairman of BISE Kohat. Firstly there was no specific building for the board. Later on, BISE Kohat inaugurated on March 4, 2004. Consequently, it took a time of sixteen months for its completion. Further, it is directly under the supervision of the Controlling Authority. It is located on Bannu Rd, Kohat KPK. 0922 554619 is the contact number for BISE Kohat.
BISE kohat Results
BISE kohat Past Papers
More Education Boards
Jurisdiction of BISE Kohat
Simultaneously, BISE Kohat is providing the services within six districts of KPK. Such as:
Kurram
District Hangu
Orakzai
District Karak
Sub-division Kohat
District Kohat
Consequently, it is responsible for making decisions within these six districts. Mainly it directly reports the issues to the Controlling Authority.
The building of BISE Kohat
Particularly, the government served a 50 Kanal area near Indus Highway for the building. Moreover, after the construction, it consists of the following structures:
Specifically, Office Building of four stories.
Further, an auditorium that has a sitting of 1000 people.
Moreover, a hostel for accommodation (100 persons).
Importantly a Mosque.
Furthermore, a green lawn.
Lastly, a post office is present in the building.
Camp Offices of BISE Kohat
According to the ranking districts, BISE Kohat has established the camp offices in the districts. Such as:
Government High School Kohat
GHSS Karak
Education and Secondary Education office for Hangu District
Education Office Orakzai
Government High School TSD Kohat
GDC Kurram
Services that BISE Kohat provide
Particularly, Guidelines for Online Registrations (8-12 grade).
Most importantly, Selections of Teams for the International Olympics from Pakistan.
Further, provide HSSC and SSC Results.
Consequently, date sheets for SSC and HSSC Exams.
Importantly Roll no slips for SSE and HSSE.
Furthermore, HSSC Supervisory Staff.
Moreover, Registration Notices.
Lastly, rechecking services for SSE and HSSE.
Responsibilities of BISE Kohat
The primary duties and responsibilities of BISE Kohat are the following:
Specifically, it ensures the pure conductance of exams within districts.
Further, it provides services to the candidates.
Moreover, it distributes the question papers among the students.
Simultaneously, it gives the insurance of punctuation of time.
Furthermore, it distributes the results among the chosen candidates.
Lastly, distributes the gifts and prizes among the toppers of the board.
Affiliation procedures with BISE Kohat
Particularly, there is a procedure of getting affiliate with BISE Kohat such as:
Firstly, institutions have to approve the recognition procedure.
Further, for this, they need to fill the recognition form with all valid points.
Secondly, after the form submission, there must be an approval of the acceptance of the form.
Furthermore, they have to pay the affiliation fee with the affiliated form.
Lastly, controlling authority will approve either the institute is eligible or not.
Table: Affiliation Fee Structure for Private Sectors in BISE Kohat
| | Institutions | Affiliation Fee (once) | Per Year Fee (once) |
| --- | --- | --- | --- |
| 1. | Primary | Rs.3000/- | Rs.2000/- |
| 2. | Middle | Rs.3000/- | Rs.3000/- |
| 3. | High School | Rs.6000/- | Rs.5000/- |
| 4. | Higher Secondary School | Rs.6000/- | Rs.7000/- |
Conclusion:
I conclude that BISE Kohat is one of the well-established Sectors of KPK Boards. Moreover, the Controlling Authority makes it a strong and sturdy board. Furthermore, it provides all the information either related to Staff or the Examination centers.
Particularly, BISE Kohat has a secure system of affiliations. Consequently, this thing makes it out of corruption. Furthermore, it has an extensive system of governance, spread in six districts of KPK.
Q. When was BISE Kohat Established?
BISE Kohat was established in January 19, 2002.
Q. Which areas come under the Jurisdiction of BISE Kohat?
BISE Kohat is providing the services within six districts of KPK such Kurram, District Hangu, Orakzai, District Karak, Sub-division Kohat and District Kohat.
Q. Where is BISE Kohat Located and how to Contact their office?
It is located on Bannu Rd, Kohat KPK. 0922 554619 is the contact number for BISE Kohat.
BISE Kohat appeared as an educational board on 19th of January, 2002. The Board began working in transitory offices in KDA Kohat. The Jurisdiction of BISE Kohat incorporates the District Kohat, District Karak, District Hangu, F. R Kohat, Orakzai Agency, and Kurram Agency. Today BISE Kohat is viewed as one of the distinguished board of Khyber Pakhtunkhwa region. The purview of the board lies on different locales and students of these partnered parts each year get enrollment of the board. The educational and regulatory issues are handled by the Ministry of Education and it figures educational modules and prospectuses for the enrolled students of school and school. Secondary and higher secondary exams are sorted out methodically every year and after a couple of months, BISE Kohat Board declares results.
BISE Kohat is the supervisor of examination in the Kohat region, including neighboring cities. Every year tens of thousands of students are examined by Kohat board. The board takes care of Primary, Middle, Ninth Class, Matric, FSC, FA, ICOM and ICS exams. UrduPoint has given complete examination process of Kohat board, including BISE KHT Results, date sheets, exams schedule, announcements and latest news in Urdu and English. So stay connected with this page to have updated information regarding BISE Kohat.
Latest Comments
I have number
By: Adnan Ahmad on 18-08-2022
Improvement roll no slip
By: Sabir on 08-06-2022
October Nombar 7152
By: Muhammad Saberin on 22-03-2022
when announced Result of class 9th 10th 11th and 12th 2021
By: Abdul Basir on 31-08-2021
71970 can you tell me my result
By: Wajidullah on 29-08-2021
73049
By: Muhammad Abbas on 26-11-2020
erwgtr
By: Hassan Mehdi on 31-08-2020
90815
By: Khalid on 12-08-2020
Results ki information k lia. help la sakty han ap on whatsapp (00966593782115)
By: Amir on 28-07-2020
Distric orakzai
By: Ihsan Ullah on 23-07-2020
56596
By: Aysha Naz on 22-07-2020
51787
By: Rimsha on 22-07-2020
Roll number 909776
By: Muskan on 19-05-2020