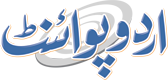 BISE Dera Ismail Khan---Board of Intermediate and Secondary Education

BISE Dera Ismail Khan established in 2006. Moreover, it is under consideration of the Controlling Authority. Further, the building is located near River Rd, DI Khan. Specifically, there are two sections of BISE DI Khan. Consequently, one deals with Matriculation exams, and the other deals with the Intermediate Section of the Board. Moreover, 0966 730503 is the contact number for BISE Dera Ismail Khan. Mainly to get any information, students or institutions can contact on this number. Most importantly, there are 40 thousand students in Matriculation and 25 thousand students in Intermediate of BISE Dera Ismail Khan.
BISE dera ismail khan Results
BISE dera ismail khan Past Papers
More Education Boards
Jurisdiction of BISE Dera Ismail Khan
Furthermore, there are three districts under the jurisdiction of BISE Dera Ismail Khan
Waziristan Agency South
Tank and Fata Region
DI Khan with Fata Region
Governance of BISE Dera Ismail Khan
Primarily, after the BISE Act of 1990, it is under the governance of a Calendar Board of KPK. Moreover, the Calendar Board gives all the instructions and regulations to the Board. Furthermore, within the districts, BISE Dera Ismail Khan takes all the primary decisions.
The institutions that are under the governance of BISE Dera Ismail Khan are the following:
Government Schools SSC
Government Colleges HSSC
Private Schools for girls and boys
Private colleges for girls and boys
Moreover, all these distributions are according to the Tehsil-wise ranks.
Besides this, it provides important information about the examinations of the Board, such as:
Model papers for all grades of Education
Free structures for the candidates
Availability of Admission form
Online enrollment for private candidates
Bank depositing slips for fee challan.
Board Officers of BISE Dera Ismail Khan
Specifically, the Controlling Authority elects the board officers. The board members are the following:
Chairman
Secretary
Examination Controller
Audit Officer
Principal of College
Head of School
Secrecy officer
Directors
Assistants
Affiliation department
Administration office
Sports office
Librarians
Computer cell
Now, BISE Dera Ismail Khan has a printing press. This particularly works for printing the papers within the examination boards.
Responsibilities of BISE Dera Ismail Khan
Specifically, the primary objectives of BISE Dera Ismail Khan are the following:
Most importantly, it regulates the clean conductance of exams.
Further, it directs the students to their exam centers.
Moreover, it checks illegal material with the candidates.
Accurately, it distributes the papers among the students.
Notably, it ensures the punctuality of time within the board system.
Importantly chooses the staff for conducting exams.
Furthermore, it distributes the results and gifts among the deserving candidates of the Board.
Conclusion:
I conclude that BISE Dera Ismail Khan is one of the best examination sectors of the KPK Board. Moreover, it has a reasonable budget for excellence in its results. Importantly, it covers the area of Fata that is a major and uprising district of KPK.
Furthermore, the regularity in work takes it to excellence. Specifically, the conductance of transparent examinations within districts is its basic standard.
Q. When was BISE DIK Established?
BISE Dera Ismail Khan was established in 2006.
Q. Where is BISE Dera Ismail Khan Located?
BISE DIK is located at Indus View Rd, Dera Ismail Khan, Khyber Pakhtunkhwa, Pakistan
Q. Which districts come under the jurisdictions of BISE DIK?
Waziristan Agency South, Tank and Fata Region, DI Khan with Fata Region come under BISE DIK.
BISE Dera Ismail Khan became an educational body in 2006. The Examination lead segment comprises of two separate segments: SSC to manage matric exams and HSSC to manage intermediate exams. Besides matric and intermediate exams, DI Khan Board is responsible for directing annual exams of primary and middle. After a couple of months of exams, results are declared by the board and awards are granted to the high achievers. Sports activities and other extra curriculum activities are promoted by DI Khan Board. All of these educational services are provided to the following regions:
District Dera Ismail Khan and its FATA Regions
District Tank and its FATA Regions.
South Waziristan Agency (S.W.A)
On the whole, the board deals with Primary, Middle, Ninth Class, Matric, FSC, FA, ICOM and ICS exams and related affairs. On this page, UrduPoint has given total examination procedure of Dera Ismail Khan board, including BISE DIK Results, date sheets, exams timetable, declarations and most recent news in Urdu and English.
Latest Comments
910493
By: Mohsin Ali on 13-09-2023
Ba results please
By: Muhammad Saqib on 05-01-2021
Fa result 2012
By: Mushtaq Ahmed on 29-07-2019