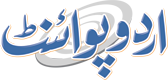 Oil Down In Asia On Oversupply Woes
Muhammad Rameez Published August 10, 2016 | 12:40 PM
SINGAPORE,(UrduPoint / Pakistan Point News - 10th Augst,2016) - Oil prices extended losses in Asia on Wednesday after industry data showed a rise in US crude stockpiles, supporting oversupply concerns. The American Petroleum Institute said overnight Tuesday that crude supply had increased by around 2.1 million barrels last week. Investors are now waiting for official data on US commercial crude stockpiles for the week ending August 5 due later Wednesday, which will give further indication of demand in the world's top oil consumer. "The API figures have added pressure on prices, which are likely to continue to fluctuate until we see official figures from the US Department of Energy later tonight," said IG Markets strategist Bernard Aw. At about 0630 GMT, US benchmark West Texas Intermediate for September was down 13 cents to $42.64 while Brent crude for October was down eight cents to $44.90 a barrel. Oil prices have been fluctuating since entering a "bear" market last week, falling more than 20 percent and closing below $40 a barrel for the first time since April.
They rebounded after the Organization of the Petroleum Exporting Countries said Monday that it would hold talks on the sidelines of the International Energy Forum in Algeria from September 26 to 28, ahead of a planned meeting due at the end of November. The announcement was seen as a hint OPEC could take action to stabilise the crude market, amid rumours it may freeze output. "The crude supply overhang is going to keep the price from rallying too strongly," David Lennox, a resources analyst at Fat Prophets in Sydney, told Bloomberg news.
"Until we see supplies return to historical averages, significant price gains will be capped." Aw added there was instability in the market as investors remain unsure about what to expect from the OPEC meeting.
The last time OPEC met in April it could not come to an agreement about the production freeze and its members have been pumping crude at record high levels. "After twice in a row of not succeeding, the markets are more cautious, but I would say it is cautiously optimistic," Aw said.