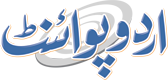 Petrol Prices in Pakistan - Check Petroleum Prices in Pakistan Today
Petrol Prices in Pakistan - At UrduPoint, you can check the Pakistan Petroleum prices today in rupees as it keeps on changing. The current Super petrol price in Pakistan is 262.00 per liter. Pakistan High-Speed Diesel price is 253.00 per liter, and Light Speed Diesel price in Pakistan is 147.68 per liter. Kerosene oil price in Pakistan is 164.07 per liter
Update Time : 01-06-2023
Type
Price

Premium (Super)

Rs.

262.00

/Ltr

High Speed Diesel

Rs.

253.00

/Ltr

Light Speed Diesel

Rs.

147.68

/Ltr

Kerosene Oil

Rs.

164.07

/Ltr
Petroleum is a liquid that exists naturally below the earth's surface. The color of petroleum varies, giving a yellow to blackish tint. The word petroleum comes from the combination of two words, 'petra' meaning rock and 'oleum' meaning oil which gives petroleum its alternative name 'fossil fuel'.
Below the earth's surface, it is believed to be present in geological formations. The drilling method extracts petroleum in raw form from beneath the earth, and distillation is applied. Distillation separates liquid petroleum from the raw one that is extracted by drilling.
Usually, dead organisms like algae and zooplankton are buried deep underneath the earth when subjected to immense heat and pressure become petroleum. Petroleum itself is only composed of crude oil, but it may contain many liquids, solid and gaseous hydrocarbons in raw form.
Types of Petroleum in Pakistan
Multiple types of fuels are distilled from petroleum. Following are the types of petroleum we require in Pakistan.
Premium (Super)
It is a common form of petrol in Pakistan that motorcycles and cars mostly use. Therefore there is a huge demand for Premium (Super) petrol in Pakistan.
High-Speed Diesel
It is the fuel of commercial vehicles in Pakistan. These are the vehicles that are powerful enough to go above 750 RPM speed.
Light Speed Diesel
It is the fuel of medium-speed engines. These are mostly off-road equipment and vehicles that have more power than personal use vehicles.
Kerosene
It is a commonly used petroleum item in Pakistan to light up the fire. It is also used to fuel small machines and equipment.
Liquefied Petroleum Gas (LPG)
Pakistan imports LNG, and it is used to fuel up vehicles and fulfills household needs of natural gas.
History of Petroleum
In the old times, petroleum gained importance when its usage increased in the industry. Specifically, it was being used to synthesize fertilizers, solvents, plastic, adhesives, and pesticides. With its increased use in commercial aviation, the importance of petroleum kept on escalating in technology, economy, and other sectors.
China was the first country to produce and use petroleum. In 347 A.D, China produced petroleum through bamboo drilled wells. After that, in 1795, British explorers formed an industry in Myanmar that had many wells to extract petroleum.
In Europe, Pechelbronn is considered the first site where petroleum was discovered and made ready for use. In 1848, a chemist James Young started a crude oil refining business in Derbyshire.
The first-ever oil refinery was built by a person named Ignacy Lukasiewicz in 1856. The first commercial well was dug in 1853 in Poland; the next was dug in 1857 in a region near Romania. In 1858, Canada made its first commercial well operational. At the start of the 20th century, Russia was leading in the production of petroleum.
Most of the oil in the world is produced by United States, Russia, and Saudi Arabia. 80% of the oil reserves are in the Middle East, where the major providers are Qatar, Iraq, Kuwait, Saudi Arabia, and the United Arab Emirates.
In 2018, United States was declared the world's largest producer of petroleum since they incorporated new techniques in drilling like hydraulic fracturing and horizontal drilling.
History of Petrol Prices in Pakistan
Now let's discuss petrol prices in Pakistan history. Back in the 1990s, before the introduction of CNG, petrol was the only option of fuel for car owners. Since traveling was part of daily life, one had to pay for getting his car refueled, and people did not care about Pakistan petrol price today in rupees.
Since other necessities were not that pricey at that time, paying a bit more for fuel wasn't that big issue for car drivers back then. Petrol prices were around 0.5 USD per liter at that time. Since then petrol prices have constantly been rising.
During the Zardari regime, petrol prices became outrageously high, which was one of the main reasons many Pakistanis got their vehicles settings converted for CNG use which was fairly cheaper than petrol. When the Zardari regime ended, the petrol prices became considerably low. The Pakistani citizens could get their vehicles refueled for as low as 65 PKR per liter for a long time.
Towards the end of the Nawaz regime, nearly when the interim government took over, the economic situation in Pakistan became a bit unstable leading to drastic changes in petrol prices. This was a crucial time for the citizens of Pakistan, who were already putting up with inflation and financial instability in the country, to pay so much for fuel.
Since then the government has been changed, and the increase in petrol prices has remained constant. Though people are not much pleased with this scenario, petroleum prices are now at their highest peak in history. Let's see how lit will go in the future.
How Does the Government Fix the Price of Petroleum in Pakistan?
The price of petrol in Pakistan today and tomorrow is determined by the Oil and Gas Regulatory Authority (OGRA). The price of petrol in Pakistan tomorrow depends on many factors, one of them is its supply. Lesser supply by OPEC to other countries causes a hike in its local price as well.
Increased prices of distribution and marketing also heavily impact petrol prices as retail dealers add their profit to the total cost of fuel. Added federal and government taxes make petrol prices go further up. The prices are revised every month and can be checked online at UrduPoint.
Conclusion
At UrduPoint, you can check the petrol price in Pakistan today 2021 and the diesel price in Pakistan today 2021. This way, you can easily track the petrol price in Pakistan tomorrow and know how much money you will need to spend to get your vehicle refueled.
Latest Comments
If niazi back to ground again blame game start hojaega k sharif nay kia ha or sharif niazi pe kahani bus younhe chaly ga
By: Syed Wajahat Ali on 27-03-2023
non stick tawa aur hot plate mojood hay har size maun milay gee
By: Muhammad Akbar on 05-02-2023
Petrol Per Litter In Narowal City 3feb2023
By: Faizan on 03-02-2023
Pakistan jis k hath me Allah hifazat kry .mulk pata nai kb tarki kry ga .
By: Yasir on 29-01-2023
riyal price
By: Qasim on 27-01-2023
Petrol
By: AAMIR on 24-01-2023
Brother Pakistan may petrol 215Rs hai
By: Hamayun on 04-01-2023
India me petrol 97 rs liter hai .....
By: Iz. Rahul on 15-10-2022
We offer loans at 2% interest rate. Do you need a loan for business or private purposes? Contact us today for our corporate loan process. @gmail. com WhatsApp: 1 (205) 852-6811 Jimmy Faltersack
By: Jimmy Faltersack on 09-10-2022
We have all kinds of petrochemical products Such as Jet fuel, A1
By: Popov Alexanda on 09-10-2022
Pakistan kay hallat Bohat kharab ho rahy hn or Government ko apni siyasat ki pari h
By: Atif Mushtaq on 18-09-2022
Mere pas 500 dollar 💵 he kisi ko chahie Gujranwala me to ranta kree
By: Ajmal on 18-09-2022
there is no niazi govt any more since 4 months sharif govt
By: Z A Khan on 15-09-2022
Dispencar sall krna ha canon k ha 15hazar k jisna Lena ha rapta kre
By: Danish on 11-09-2022
Bhai Jan main my Rei mobile sel Karna 10 din uoz fainel 35000
By: Naveed on 16-08-2022
میرے پاس 15 ہزار 9 سو ریال ہے اگر کسی کو چاہیے تو میرے ساتھ رابطہ کریں واٹساپ پر یا کال پر۔ 03467442519
By: Abdullah Khan on 08-08-2022
Aisa leader hona chaheay jo IMF k qazay khtam kary, waran tou ek sweeper bhi pakistan chala sakta hai
By: SHAHID on 20-07-2022
nawaz chor sy jaan tu gye thi ab os ka bhai bhot tang kr raha ae allah jalders jald is ko utha ly ta k pakistan ki awam ki jaan chotay ameen
By: Shoaib on 15-07-2022
Most of Pakistani websites (both public sector
By: Nadeem on 11-07-2022
Muje 1500 saudi riyal chahye Peshawar me agar kisi k pass hai to contact kare shukriya. 03039777709
By: Zia on 29-06-2022
Bhai is data ko update kon krta hy?????
By: M.ANIS on 27-06-2022
list to update kro
By: Mong on 16-06-2022
Chor ki hukumat Hy bari tabdeli to aye gi
By: Hmmm on 13-06-2022
Apnee MAA ko update the ker lo. Loro
By: Suck on 11-06-2022
dIESELpRICE
By: Qamarzaman on 18-04-2022
IN PAKISTAN TODAY PETROL PRICES IS Super Diesel
By: RANA NAEEM on 16-02-2022
IN PAKISTAN TODAY PETROL PRICES IS Super Diesel
By: RANA NAEEM on 16-02-2022
pitrol ke price kya he
By: Kashif Khan on 22-12-2021
In International Market, Now, Petrol prices going downward but In PAKISTAN still Increase. Everything link with Petrol as well as other prices also gone increase side. Whatever if Petrol prices gone down but nobody reduce their cost which increase base on Patrol.
By: M.Abdullah on 30-11-2021
Waha labour ki salary or mehngaee bhe btaya kro or system bhe btao kesa ha sirf petrol ki ------ ma mat ghusso bhaio .
By: Ali on 25-11-2021
Heloo dear everyone My name adnan and i am living in Sharjah
By: Mohammed Adnan on 22-11-2021
Hello everyone My name adnan i from pakistan i live in dubai I work in Sharjah
By: Mohammed Adnan on 22-11-2021
india main baqi cheezain sasti hain lakin pakistan main. Patrol k sath sath doosry cheezon kimat main b izafa ho raga hy. sirf patrol ki baat na na kren ap log.
By: Muhammad Haseeb on 11-11-2021
پاکستان غلط لوگوں کے ہاتھوں میں ے
By: ملک عارف on 22-10-2021
Sir Pakistan ma 137 rupy ltr ha petrol
By: Asghar on 21-10-2021
Bhai yaha petrol ki qeemat me bohat izafa huwa hai or ab to transport wale b bohat sa kiraya lene lage hai awam b bohat pareshan hai
By: Imran Wafa on 19-10-2021
Bhai me karachi me auto raksha chalata hun agr kisi bhai ko boking karana ho to mere is number per contract kare 03132303345
By: Sharif on 01-10-2021
Sara sar zulm or ziadati hai ye awam kay saath
By: A-T To 9-T on 01-10-2021
Allah maf krae,Allah pak iss mulk ko qabil, aur naik hukmran ata krae Ameen.
By: Tahseen Ahmad on 19-09-2021
Agr india mei petrol 98 indian rupees (=204 pkr) hai to iss ka matlb hai k hm riyast-e-madina nhi riyast-e-india ki trf brh rhy hai actual tabdeeli jo 3 saal ki karkrdgi pta nhi kia bny hmary haal py rehm kry.
By: Mirza Ather on 15-09-2021
Jb imran khan container pe tha tb kehta tha petrol 40 rupy kr doon ga lgta ha awaam ko sunny main galti lg gyi shayad iss ne 140 bola
By: Sajawal on 15-07-2021
BHAI PETROL PHIR MEHNGA HO RHA MANU PANI TY CHALAN WALI GADDI DY DW MAHRBANI.
By: ARSALAN on 15-07-2021
bhai karcine oil 150 ka de rahe hain sub ye patrol pump per nahi milta looooooot looooooot
By: Hafeez on 18-06-2021
Pukestaan mein petrol low hai Parr baaki cheezein bahut mehengi aur low quality hai , aata , Dal , cheeni
By: Pro on 12-06-2021
Disal
By: Disal on 24-02-2021
ROK sako to ROK lo tabdile aai ha
By: Imran on 20-02-2021
In India Petrol cost is 90 rs per litre and disel 84 rs per litre but 1 indian rupee is equal to .46 pakistani rupee. That mean pakistani fuel price is approximately of half rate
By: Sajid on 09-02-2021
Mumbai me toh 93 indian rs per litre hai jo 204 pkr hota
By: Salman on 07-02-2021
/per liter petrol in karachi today
By: Sharjeel on 25-01-2021
Pk ptrol price 103 rupees and desel 107 rupees
By: Waqar on 17-01-2021