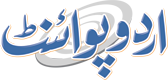 Cryptocurrency Prices for Today - Live Crypto Updates, Charts, Price in Dollar
Cryptocurrency prices today - See all cryptocurrency prices today at UrduPoint. We update the cryptocurrency stock prices today regularly so that you can know which cryptocurrency to invest in. Know cryptocurrency prices falling today and how much cryptocurrency prices drop today. With the latest cryptocurrency news, you can also know the cryptocurrency prices in PKR today as per the cryptocurrency prices in Pakistan today.
Name
Price
% 1 Hour
BTC
Bitcoin
$27872.11036317
0.27681867
ETH
Ethereum
$1668.7653816339
0.43216881
XRP
Ripple
$0.31283319630278
1.77339735
BCH
Bitcoin Cash
$251.33649420248
1.53578163
EOS
EOS
$0.58526661353705
0.5684732
ADA
Cardano
$0.26105006187683
0.24351185
LTC
Litecoin
$66.047100312588
0.58589587
XLM
Stellar
$0.11210168521563
0.90527745
NEO
NEO
$7.3671938230295
1.01985123
TRX
TRON
$0.087797237341562
0.15276377
MIOTA
IOTA
$0.15115212631709
0.5408173
XMR
Monero
$146.66856653802
0.30774311
DASH
Dash
$27.489641305159
0.51821079
XEM
NEM
$0.026750720644801
0.62377299
VEN
VeChain
$0.054183616800314
-0.73152861
USDT
Tether
$1.0003720696982
0.00232282
ETC
Ethereum Classic
$16.273143599918
0.90511848
QTUM
Qtum
$2.3143313038716
0.25543635
OMG
OmiseGO
$0.49158550647347
1.01795778
ICX
ICON
$0.17537130564111
1.09430956
BNB
Binance Coin
$214.73153479821
0.3328304
BTG
Bitcoin Gold
$13.643675466838
0.09471005
LSK
Lisk
$0.7534827402297
0.12355286
AE
Aeternity
$0.021821633666697
-0.48325278
ZEC
Zcash
$27.307029653053
0.69362056
STEEM
Steem
$0.17448251157049
0.07056107
XVG
Verge
$0.0036361841358307
0.95216271
NANO
Nano
$0.0030989908887137
0.19664542
BTM
Bytom
$0.031337010047693
0.06698651
BCN
Bytecoin
$2.9427643358392E-5
0.32815273
SC
Siacoin
$0.0030503892399174
0.28912851
PPT
Populous
$0.022899383976604
13.97512214
BCD
Bitcoin Diamond
$0.054968738974803
-8.2198401
WAN
Wanchain
$0.18310417365011
0.67172266
ONT
Ontology
$0.16934133879371
0.64501012
ZIL
Zilliqa
$0.01725497507468
0.57369527
BTS
BitShares
$0.0094458673837725
-1.66180053
WAVES
Waves
$1.5658898204612
0.8852342
STRAT
Stratis
$0.48977212939247
-0.12536756
BTCP
Bitcoin Private
$0.19026375902024
MKR
Maker
$1423.071409905
1.06089803
ZRX
0x
$0.18941624892036
1.03007933
DOGE
Dogecoin
$3.6183587844658E-9
1.0634145
XIN
Mixin
$185.63615288295
0.02854067
RHOC
RChain
$0.0107551722533
SNT
Status
$0.02335106343583
0.03360804
DCR
Decred
$13.680556883151
0.29883215
LRC
Loopring
$0.18410522851828
0.75193603
DGD
DigixDAO
$60.928362573117
HSR
Hshare
$2.78
-0.19%
AION
Aion
$0.0021102434905898
-11.72958997
WTC
Waltonchain
$0.16866487774734
0.67579311
GNT
Golem
$1.3093820748348E-9
2.99480248
IOST
IOStoken
$0.0072465246435167
0.8625462
REP
Augur
$0.60257314957156
-0.1988714
BAT
Basic Attention ..
$0.17674514956408
0.68155755
DGB
DigiByte
$0.0063909403143476
0.72960454
KMD
Komodo
$0.22132509121248
0.46138128
ELF
aelf
$7.607582679076E-5
0.27786147
ARDR
Ardor
$0.06761663433709
0.17818232

ARK
Ark
$0.49365684115839
1.03977279
KNC
Kyber Network
$0.67831175867023
0.79618294
MITH
Mithril
$0.0016446655546495
0.22323827
NAS
Nebulas
$0.0099427886468297
2.16821901
KCS
KuCoin Shares
$4.6434919936708
0.33541128
PIVX
PIVX
$0.18108127331117
-0.1213593
CTXC
Cortex
$0.12473014597681
0.25744493
CENNZ
Centrality
$0.01263845091751
-1.29935614
MONA
MonaCoin
$299.26681574214
0.6144443
SYS
Syscoin
$0.087866580620933
-0.22088912
GAS
Gas
$5.2751099071423E-7
-0.47739451
SUB
Substratum
$0.000243664717349
DRGN
Dragonchain
$0.0067798195837804
-8.29101443
QASH
QASH
$0.013838156484061
-0.74028066
CNX
Cryptonex
$20.644107290936
0.54177221
STORM
Storm
$0.29542020643629
-0.40904085
DCN
Dentacoin
$1.2279925822576E-6
0.22957416
ETHOS
Ethos
$0.0077939964408918
-7.14273753
RDD
ReddCoin
$6.865499310811E-5
-1.5777433
NPXS
Pundi X
$0.00464077966334
-0.41655262

FCT
Factom
$0.055817415140892
0.01062378
ELA
Elastos
$1.3851395579482
-0.30123521
GXS
GXChain
$1.46
0.30%
BNT
Bancor
$0.40516246169365
0.70274303
GTO
Gifto
$0.025520792366472
0.35999605
SALT
SALT
$0.035200451799274
-4.74913434
FUN
FunFair
$0.0044240866185531
0.61404593
VERI
Veritaseum
$12.421851517779
0.48842496
XZC
ZCoin
$4.0401278505795
-0.33742776
POWR
Power Ledger
$0.1543271994693
0.30670248
WAX
WAX
$0.0384386321596
1.41973
NXT
Nxt
$0.00134797906215
-4.54545455
ENG
Enigma
$0.0064254779522519
-10.36517149
KIN
Kin
$1.2752367221881E-5
-0.34606402
MCO
Monaco
$12.045380243924
-0.50125761
FSN
Fusion
$0.19702277663886
-0.06139894
LOOM
Loom Network
$0.12482821826013
0.29732936
NCash
Nucleus Vision
$7.6918700949879E-6
0.36971305
R
Revain
$0.99400107276373
0.00223237
NEBL
Neblio
$0.052444641141804
-0.49014797
Live Cryptocurrency Prices for Today
Cryptocurrency is a digital asset or a virtual currency that exchanges assets and establishes sound financial transactions. They are alternatives of a currency and are considered to be a digital currency worldwide. Furthermore, cryptocurrency transactions are secured through strong cryptography.
One of the most striking features of a cryptocurrency is that there is no central authority controlling its issuance and regulation. It is completely decentralized and mainly works through a distributed ledger technology, i.e., digital data is shared and reproduced in different geographical areas with mutual consensus. Then it is rolled out in multiple countries, institutions, or on another cryptocurrency site.
In Cryptocurrency terms, a blockchain verifies the authenticity of cryptocurrency coins. Besides, the mining process validates the transactions. Cryptocurrency always meets the following criterion;
A shared authority is maintained through mutual consensus.
A single system maintains the data of all the units and their owners.
Cryptography that proves ownership of the cryptocurrency units.
Exchange of individual cryptographic units that allow cryptocurrency transactions.
Purpose of Cryptocurrency
Mainly cryptocurrency allows digital currency transactions between peers without the intervention of a third party influence or fraud or any other constraints. An individual's cryptocurrency units are fully secure online. Besides, they can use it to exchange pricey assets in countries where the status of cryptocurrency is legal.
The virtual assets that one buys or exchanges online keep on increasing in value over time. So cryptocurrency prices prediction, in general, goes up. Sometimes cryptocurrency is also compared to gold in value like when you buy gold and save it, its' worth keeps on escalating with passing years. The same goes for cryptocurrency. You buy the coins/ units, save them, and over time their worth multiplies in numbers. Furthermore, you can verify this fact through the cryptocurrency prices chart.
How does it Work?
One might think that cryptocurrency is highly technological and complicated. A common person neither can understand it nor has anything to do with it but let us decode how cryptocurrency exchange works.
After you decide on which cryptocurrency to buy, you request a transaction. The transaction request is forwarded to a system of computers known as nodes. Nodes apply algorithms to verify the transaction and the user account and status. When the transaction is verified, it is piled up with other transactions, and a larger block of data is shared with mutual consensus. Also, the blockchain of information is everlasting and unchangeable. After the verification and the creation of the blockchain, the transaction is complete.
History of Cryptocurrency
In 1983, David Chaum, an American cryptographer, received electronic money named 'eCash' for the first time. Then after the development of an electronic platform for payment involving cryptography, namely 'Digicash' was developed, David Chaum implied money exchange via it. Digicash made digital currency exchange undiscoverable by the government, banks, or the third party.
In 1998, an electronic cash system was introduced by Wei Dai named 'B Money'. Sometime later, another electronic currency called Bit Gold was introduced by Nick Szabo.
In 2009, the first decentralized cryptocurrency, Bitcoin, came into existence. Followed by Bitcoin, another cryptocurrency, Namecoin, was created in April 2011. Namecoin was developed with the motive to make internet tracking nearly impossible. In October 2011, Litecoin was started for cryptocurrency exchange, followed by Peercoin.
In August 2014, UK Treasury started studying cryptocurrency and its role in the UK economy. It also reported regulations that they should imply on cryptocurrency. The final report of this study was launched in 2018. They also published a consultation on stable coins and crypto assets in January 2021.
June 2021 was the time when the acceptance of Bitcoin started. El Salvador became the first country to accept crypto as legal. They did it after passing a bill in their Legislative Assembly submitted by the president. 62 votes passed the bill, and 22 people voted against it. August 2021 was the time when Cuba accepted Bitcoin as a legal tender.
China is the largest cryptocurrency market. In September 2021, it declared all crypto transactions illegal.
Legality of Cryptocurrency
At the moment, Cryptocurrency exchange is legal in the United States, Canada, Russia, and Thailand. In contrast, it is completely banned in United Arab Emirates, Egypt, Pakistan, Algeria, Iraq, Morocco, Nepal, and Bolivia. An implied ban on cryptocurrency is imposed in Qatar, Oman, Saudi Arabia, Taiwan, Lesotho, Lithuania, Macau, Iran, Kuwait, Colombia, Indonesia, China, Dominican Republic, Bahrain, and Bangladesh.
However, as per the popularity of cryptocurrency, it seems it will get worldwide acceptance soon.
Types of Cryptocurrencies
Following are the famous types of cryptocurrency.
Bitcoin
Bitcoin, the first-ever cryptocurrency and most famous one as well. It is leading the cryptocurrency industry, where its value ties to gold standards. The worth of Bitcoin has crossed 700 Dollars and has around 200,000 transactions daily. Furthermore, you can check the bitcoin price today at UrduPoint to know how much is $100 in bitcoin worth now and how much did bitcoin go up today.
Ethereum
Ethereum, created by Vitalik Buterin, ranks second in cryptocurrencies. It also hosts many tokens like Augur and DigixDAO.
Ripple
Ripple, a comparatively less popular cryptocurrency, is more preferred and adopted by banks.
Litecoin
Litecoin, the successor to bitcoin, is compared to silver in the cryptocurrency market.
Monero
It is a more improved and privacy-protected version of Bitcoin.
Other famous cryptocurrencies are Ethereum Classic, Dash, Augur, NEM, and Waves. You can check top cryptocurrency prices today at UrduPoint.
Benefits of Cryptocurrency
Cryptocurrency helps us in the following ways;
Since cryptocurrencies are entirely digital, there is no chance of fraud or tampering with data.
The cryptocurrency database is large and completely free of third-party intervention.
There is no transaction fee for cryptocurrency until and unless there is a third party involvement.
The chances of identity theft in a cryptocurrency exchange are minimal.
It is accessible by almost 2.2 billion people in the world.
It has recognition on an international level.
Cryptocurrency has taken the western world by storm. It is an advanced and extremely secure digital currency. People who love to make investments should consider purchasing this new sort of asset as well.
FAQs
Are cryptocurrency prices down today?
You can see all cryptocurrency prices today at UrduPoint. You can know here which cryptocurrency price is down today and which is stable.
What is the difference between a Coin and a Token?
A coin can operate independently. In contrast, a token depends on another cryptocurrency for its trade. For a token to trade, some other cryptocurrency works as a platform.
How to store cryptocurrency?
A company holds cryptocurrency on your behalf in your wallet at the online crypto exchange. You can also hold your cryptocurrency directly into a private cryptocurrency wallet.
What is the purpose of cryptocurrency?
Cryptocurrency is a medium of exchange like any other currency in the world. People use it to buy products or services worldwide.
What are the famous and most traded cryptocurrencies?
Bitcoin, Ethereum, Ripple, Litecoin, and Monero are the most popular and most traded cryptocurrencies.