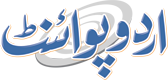 Ministry Of Climate Change And Environment, UAEU Sign MoU To Implement 'UAEU Roadmap To COP28 And Beyond'
Sumaira FH Published October 02, 2023 | 06:45 PM
DUBAI, (UrduPoint / Pakistan Point News / WAM - 02nd Oct, 2023) The Ministry of Climate Change and Environment (MOCCAE) has signed a Memorandum of Understanding (MoU) with the United Arab Emirates University (UAEU), to implement the "UAEU's Roadmap to COP28 and Beyond (2023-2026)", and to strengthen joint research and cooperation in the field of climate and environment to support the UAE's preparations to host COP28.
The MoU was signed at the Ministry's headquarters in Dubai by Zaki Nusseibeh, Cultural Adviser to the UAE President and Chancellor of the United Arab Emirates University (UAEU), and Mariam bint Mohammed Almheiri, Minister of Climate Change and Environment, and member of UAEU board of Trustees.
Mariam Almheiri said: "The UAE is advancing its climate action locally and globally. This requires the support and participation of all stakeholders to achieve our climate and environmental goals. The UAEU is one of the country's leading scientific institutions, and we aim to use their expertise advancing climate action. We will drive joint cooperation to support the community and raise awareness on environmental and climate issues among all sections of the community, including students."
Almheiri added: "As we prepare to host COP28, 'UAEU's Roadmap to COP28 and Beyond' is a positive step towards advancing and leveraging UAEU's expertise on climate research. We aim to redouble UAEU's contribution to national efforts aimed at strengthening sustainability across all areas by adopting a scientific approach to build a sustainable future for the UAE society."
Zaki Anwar Nusseibeh, emphasised that the signing of the memorandum of understanding aims to implement the United Arab Emirates University's roadmap to COP 28 and beyond through joint activities and events, including organising international conferences and seminars related to climatechange.
He highlighted the Ministry's outstanding contributions in advancing climate action in the UAE and its continuous efforts to support the country's position and leadership during the COP 28 meetings, which will significantly contribute to achieving the objectives of the UAEU's roadmap optimally.
He added, "COP 28, hosted by the UAE in November, represents a crucial milestone in the global climate agenda. This calls for national efforts across all relevant fields to achieve the vision of wise leadership and collectively reach net-zero emissions. We are confident that our collaboration with the Ministry during the Year of Sustainability will support the UAE's efforts to mitigate climate-related risks and represent a significant step in integrating youth and scientific research into climate change efforts at all levels."
Zaki Anwar Nusseibeh concluded, "The United Arab Emirates University is a key and strategic partner in achieving national strategic aspirations related to climate change. It focuses on three key areas: research and innovation, empowering youth, and enhancing our local and international partnerships. We are confident that the university's roadmap will support and promote actions in line with the country's strategy and the COP 28 agenda."
According to the MoU, the cooperation between MOCCAE and UAEU will be led through several activities and programmes to identify the challenges relating to climate change, sharing knowledge and data, collaborating to host international conferences and symposiums, and supporting the activities of students.