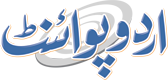 Canada Exposed India's Ugly Face Of Extremist, Racist India: Muhsaal
Ijaz Ahmad Published September 22, 2023 | 11:32 PM
Caretaker Federal Minister for Human Rights, Mushaal Hussein Mullick on Friday said Canada has exposed the ugly face of extremist and racist India targetting Sikh community across the world
NANKANA SAHIB,(UrduPoint / UrduPoint / Pakistan Point News - 22th Sep, 2023 ) :Caretaker Federal Minister for Human Rights, Mushaal Hussein Mullick on Friday said Canada has exposed the ugly face of extremist and racist India targetting Sikh community across the world.
The interim minister on the directions of the Prime Minister visited Nankana Sahib to express solidarity with the Sikh community.
Mullick said, "Baba Guru Nanak always taught peace, love and brotherhood. I have come to Gurdwara Janam Asthan to express solidarity with the Sikhs."
She added that the killing of Sardar Hardeep Singh in Canada was condemnable, whereas there were many freedom movements going on in India including Khalistan.
The Minister also mentioned that the Jarranwala tragedy was orchestrated by the Indian spy agency RAW, adding, the RAW agents burnt 23 churches in Jarranwala.
She termed the Jarranwala tragedy as regrettable incident and said after the tragedy of Jarranwala, the entire state got moved. "The houses of 94 affected Christian families have been restored in Jarranwala," Mushaal Mullick said.
The Minister said India wanted to destroy the peace of the entire world and had made the lives of Kashmiris miserable. "No minority is safe in India. The places of worship of all religions are destroyed in India and no place of worship of any religion is safe in India," she added.
The worst violations of human rights were happening in India, and Hurriyet leader Yasin Malik was kept in death cell, Mushaal Mullick said.