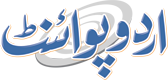 Couple Found Dead In House
Faizan Hashmi Published August 06, 2016 | 08:16 PM
LAHORE, (UrduPoint / Pakistan Point News - 6th August, 2016) : A couple was found dead under mysterious circumstances in their room in Defence B area on Saturday. Police said that the victim Qamar worked as a driver and lived in a rented house in Defence B area with his wife Kishwar and his son.
His wife worked as a beautician in a beauty parlour. On Saturday, they were found in a pool of blood in their room and a pistol was also recovered from the room. Police removed the bodies to morgue for autopsy.
they collected forensic evidence from the crime scene and recorded the statements of the eye-witnesses. Police said that the relationship of the victims had soured and they would often quarrel over financial and family issues.
Rajab, 10, the son of the victims told the police that his parents had exchanged harsh words with each other before going to sleep. He said that the next day he knocked at the door but they did not wake up.
On which he gathered the neighbours who came and informed the police. Police said that the pistol was recovered from the hand of the victim Qamar. `Circumstantial Evidence' suggested that the victim shot his wife dead before committing suicide. However, autopsy and further investigations would help ascertain the cause of their death.