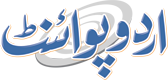 Director NAB KP For Joint Efforts Against Menace Of Corruption
Fakhir Rizvi Published August 03, 2016 | 09:46 PM
PESHAWAR, (UrduPoint / Pakistan Point News - 3rd August, 2016) : Khyber Pakhtunkhwa Director National Accountability Bureau (NAB) Mirza Sultan Saleem said that each and every segment of society should join hand to eradicate the menace of corruption that has adversely affected progress and growth of the country. Addressing a meeting of Divisional Departments at Commissioner Office Abbotabad he said that every citizen should play its due role to eliminate this cur from the society.
He also stressed the need to hold seminars and arrange campaigns to highlight the negative impacts of corruption in educational institutions.
He suggested appointing a focal person at provincial, divisional and district level to build a liaison and making coordinated efforts against corruption and bribery. Speaking on the occasion, Commissioner Hazara Muhammad Akbar Khan said that soon a seminar would be arranged to highlight the perils of corruption that would be participated by government departments, educational institutions and civil society. The meeting among others was attended by officials of education, Communication and Works, Environment and Public Health departments.