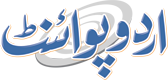 IGP Awards Peshawar Police On Excellent Investigation
Muhammad Rameez Published November 14, 2016 | 04:30 PM
PESHAWAR, (UrduPoint / Pakistan Point News - 14th Nov, 2016 ) : The Inspector General of Police Khyber Pakhtunkhwa Nasir Khan Durrani awarded Peshawar police officials on excellent investigation leading to the arrest of the real accused of brutally killing of three women in a ceremony held at Central Police Office (CPO) on Monday.
Three dead bodies, which were almost completely burnt, found in Chanmari area of Tehkal. The bodies were found in a dump of garbage near round side. Initially it was very difficult to identify the gender of the bodies and thus become a big challenge for the local police.
Keeping in view the enormity of the crime, a special team of joint investigation was constituted to dig out the real facts and arrest the culprits involved in gruesome triple murder case. During the course of investigation the team engaged their informers and also utilized the modern technique and gadgets and took assistance from Cellular Forensic Unit.
Consequently the team recovered the vehicle used for the transportation of dead bodies and arrested the accused who disclosed the facts and narrated the whole episode.
Later on they also confessed their crime in the court.
Addressing on the occasion the IGP Nasir Khan Durrani commended the efforts put by the investigators to unearth and arrest the real accused through scientific investigation. He informed that working out the challenging and blind triple murder case spoke volume of the professional investigation skills and technique of the jawans and directed the awardees to further harness their investigation skills and accept every case as a challenge and put its best and there was no reason that the assigned targets could not be achieved.
The IGP awarded SHO police station Tehkal Sub Inspector Arbab Naeem Haider, Investigation Officer Sub Inspector Riaz Khan, Counter Kidnapping Cell official Munir Khan and constable Alamzeb Khan with cash prizes and commendation certificates. Principals Staff Officer to IGP Muhammad Ashfaq Anwar was also present on the occasion.