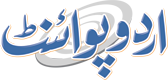 Kasani For Skill Partnerships Between Countries To Boost Legal Migration
Sumaira FH Published September 06, 2023 | 10:57 PM
Managing Director Overseas Employment Corporation (OEC) Naseer Kasani, on Wednesday, emphasized the importance of skill partnerships between countries, legal pathways to Europe, and a rights-based approach
ISLAMABAD, (UrduPoint / Pakistan Point News - 6th Sep, 2023 ) :Managing Director Overseas Employment Corporation (OEC) Naseer Kasani, on Wednesday, emphasized the importance of skill partnerships between countries, legal pathways to Europe, and a rights-based approach.
Highlighting the evolving dynamics of migration, Kasani stressed the "significance of aligning education and training systems with labour market demands for both sending and receiving countries." He was speaking at the reception hosted by the International Centre for Migration Policy Development (ICMPD) here to mark its three-decade journey as a migration management organization, focusing on research, policy development, capacity building, and migration dialogues, a news release said.
The highlight of the occasion was the official launch of the project "Improving Migration Management in Selected Silk Routes and Central Asian Countries," presented by ICMPD's Director General, Dr. Michael Spindelegger, said a press release issued here.
Dr. Spindelegger highlighted Pakistan's critical role as a long-standing partner for ICMPD, underscoring its strategic cooperation in labour migration, skills development, integrated border management, and combating irregular migration.
European Union funds the project. It expands the scope of the Migrant Resource Centres (MRCs) in Pakistan and in South and West Asia.
This expansion aims to strengthen awareness campaigns, offer timely and accurate information to potential migrants, and ensure the MRCs' sustainability.
Moreover, the project aims to support migration management and governance, ultimately enhancing global labour market competitiveness for Pakistanis while safeguarding their rights, well-being, and interests.
Dr Riina Kionka, Ambassador of the European Union Delegation in Pakistan, emphasised the alignment of the project with the EU Pact on Migration and Asylum. She mentioned the project's contribution to facilitating orderly, safe, regular, and responsible migration while addressing the root causes of migration and regional displacement crises.
The project builds on lessons from previous EU-funded initiatives and extends its scope to countries like Kazakhstan, Uzbekistan, and Kyrgyzstan. UNODC also co-implements the PROTECT project, particularly the anti-trafficking in-person component.
The reception brought together a diverse array of stakeholders, including diplomats, policymakers, international organizations, and civil society representatives, promoting a rich environment for migration dialogue and exchange of ideas.
Other than the PROTECT project, ICMPD also implements other initiatives in Pakistan on border management, policy development and capacity building. This is based on a cooperative agreement signed by ICMPD and the government of Pakistan.
Dr. Spindelegger is in Pakistan to discuss further cooperation with the government of Pakistan on various areas of migration management.