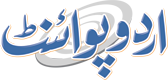 LCCI-Founders Group Election Meeting Held
Fakhir Rizvi Published August 19, 2016 | 06:12 PM
LAHORE, (UrduPoint / Pakistan Point News - 19th August, 2016) : Founders Group of the Lahore Chamber of Commerce & Industry (LCCI) will not only continue efforts for economic boost to resolve challenges being faced by the business community but also help government by giving viable solutions to economic ills. This was stated by leadership of LCCI Founders Group in its election meeting here at Gymkhana Club on Friday. Senior leader Mian Muhammad Ashraf presided over the meeting which was also attended by Iftikhar Ali Malik, Syed Mohsin Raza Bukhari, Mian Misbahur Rehman, Abdul Basit and dozens of trade & industrial association's representatives were also present.
On the occasion, a joint strategy was evolved for the LCCI forthcoming election while trade, industry and economy related various issues came under discussion. Mian Ashraf said the LCCI Founders Group would continue to play a meaningful and collective role for the cause of business community and economy. He said the business community was ready to do everything to make the country a hub of business and economic activities but need was to provide them a good business atmosphere.
He praised the government for taking steps to overcome the energy crisis.