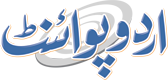 On-site Scaffolding Training Of 200 Locals In Thar
Sumaira FH Published July 25, 2016 | 11:42 PM
KARACHI, (UrduPoint / Pakistan Point News - 25th july, 2016) : On-site scaffolding training of 200 locals of Thar would be conducted to help generate employment opportunities for them. This was announced in a statement of the Engro Powergen Thar Limited here Monday. The statement said Engro and Descon Technical Institute (DTI) have signed an agreement to conduct on-site scaffolding training of 200 locals.
This will serve as a great opportunity for the people of this region to become more involved with the Thar Coal Project which will be a game changer for Pakistan's energy landscape and the people of the desolate region of Thar.
Moreover, with this project being undertaken in the area, skill development and training of locals will create a sense of ownership amongst them- making them the true custodians of the natural resources they have been blessed with, the statement added.
At the signing ceremony here at the EPTL office, Manzoor Zaidi, CFO EPTL said `We are delighted to join hands with the prestigious training institute of DTI to enhance the skills and capabilities of the people of Thar, who have immense potential to give back to their communities.
We are committed to tapping into the human resource that is available to us within the Thar region, and this training is just one of the many initiatives EPTL has taken and intends to take in the future which will ensure rapid skill development and employment opportunities for the local communities'.
On the occasion, DTI Head Mirza Toheed Iqbal Baig also shared his thoughts, saying `DTI is very happy that EPTL has chosen us to collaborate with them to work on such a great project. At DTI we believe in skills for livelihood, and there seems no better way to help people from places such as Thar to emerge from their embryonic state'. The training will commence in August, after preliminary procedures have been conducted.
This is a unique initiative being undertaken under the banner of `Khushaal Thar' and will seek to train over 1,500 locals, in several different trades required for the skill manpower requirement for the power plant project, which is being established by Engro Powergen Thar Limited and the mining project which is being undertaken by Sindh Engro Coal Mining Company.