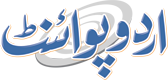 Pakistan Potential To Attract Thousands Of Tourists By Religion Tourism
Fahad Shabbir (@FahadShabbir) Published August 02, 2016 | 07:32 PM
ISLAMABAD, (UrduPoint / Pakistan Point News - 2nd August, 2016) : Pakistan has the potential to attract thousands of visitors every year simply by religious tourism. Pakistn has been very important for being the host land of the great civilization of past which rose from the Indus valley, an official of Pakistan Tourism Development Corporation (PTDC) told APP on Tuesday.
He said that Pakistan was crucible of two religions of the world Hinduism and Buddhism-and cradle of another, Sikhism. "Thousands of pilgrims are visiting these holy places and sites annually from various parts of the world including Sri Lanka, India, United State of America and Thailand," he said. "The number of tourists can be further increased by properly facilitating them," he added.
He said that Gurdwaras at Nankana Sahib and Hasanabdal had a great attraction for Sikhs all over the globe, adding that then there were shrines of Sufis and saints, which attracted a large number of pilgrims from diferent regions.
He said that these include shrines of Data Ganj Bakhsh, Shah Hussain, Mian Mir, Bahauddin Zakaria and Baba Farid in Punjab, Lal Shahbaz Qalandar and Shah Abdul Latif Bhattai in Sindh.
He said that the mosques built in Mughal Era stand out for their architectural beauty along with serving as a symbol of our cultural heritage.
The Wazir Khan mosque in Lahore, the Shahi mosque in Chiniot was among the symbols of rich culture. Pakistan - the religious tourism market, could contribute and generate good revenues for the country, he added He said that PTDC was making efforts to coordinate with provincial governments in this regard to devise proper strategy for attracting more people from across the world.
Tourism expert, Riaz Khan said that Pakistan could potentially reap enormous benefits as it was home to some of the holiest sites for Sikhs. "In addition, there are several important pilgrimage sites of Buddhists and Hindus in the country too," he said. He said that Pakistan was also home to ancient sites of the Indus Valley Civilisation.