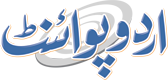 Qadri Wants To Disturb Peace In Country: Rana Sanaullah
Muhammad Rameez Published August 22, 2016 | 09:25 PM
LAHORE, (UrduPoint / Pakistan Point News - 22th August, 2016) : Punjab Law Minister Rana Sanaullah Khan said on Monday that Pakistan Awami Tehreek (PAT) leader Dr Tahir-ul-Qadri wanted to disturb peace and create law and order situation in the country. Speaking to the media at the Punjab Assembly, he said that the proposed agitation call given by PAT leadership would fizzle out soon, as the people of Pakistan were not with Tahir-ul-Qadri. He said over a thousand combing operations had been conducted by the intelligence agencies in Punjab during the last six months, and various devices had been installed which could help detect hardened criminals.
He praised General Raheel Sharif for leading anti-terrorists operations bravely and with determination. Answering a question, the minister claimed that Imran Khan was a confused person who was discussing chief of the army staff in the public.
He said the Punjab police had controlled target-killing in the province, adding that no society was totally crime-free in the world. Rana Sana said that 90 per cent children leave their homes on their own, and the issue was given undue coverage by the media. He dismissed the PAT claim that a report of the Joint Investigation Team (JIT) on the Model Town incident was biased. He said why the PAT leaders did not join the JIT and why they were giving a call for agitation after two years of the incident. To a question, Rana Sana said that the current session, which was 23rd of the assembly, would last for 10 to 15 days. There would be discussion on law and order in the province beside a debate on the National Action Plan.
He hoped that the opposition would cooperate with the treasury.