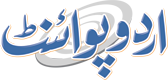 Sudden Vision Loss Triggers Grave Psychological Issues: Experts
Muhammad Rameez Published July 28, 2016 | 02:05 PM
ISLAMABAD, (UrduPoint / Pakistan Point News - 28th july,2016) : More than a hundred people including teenagers and children are battling eye injuries due to pellets fired by the Indian armed forces with many already having lost their vision in one or both eyes. According to Kashmir Media Service, although, not able to see is in itself a harrowing experience, experts believe that such sudden loss of vision, apart from being a physical disability, will also have extreme psychological impact on the victims, the majority of whom are still under 20, reports quoting experts said. Research suggests that people who lose their eyesight later in their lives are worse off emotionally that those who are blind from birth.
However experts believe that sudden loss of vision due to an injury inflicted externally is prone to cause even graver psychological issues among the victims, they added. "People losing their eyesight due to medical reasons are highly likely to develop depression and other psychological problems, however in comparison to them those who lose their eyesight due to external injury which is inflicted on them, like the pellet guns, are highly likely to develop severe psychological problems," said Dr Mudasir Firdousi, a Kashmiri born psychiatrist who currently practices in London. Dr Firdousi sent a detailed email response about the kind of psychological impact such people go through.
He writes: "For these victims, developing severe psychological problems can be due to the trauma they experience and their final memory of seeing the world shattered by a pellet, which is incredibly painful." He adds that in such cases loss of vision happens within seconds without any warning thus not giving the individual any time to get used to the drastic change.
"Suddenly young people find themselves blind, maimed and in pain facing a very uncertain future.
The uncertainty around recovery, multiple surgeries and poor prognosis further worsens the situation," the doctor said. The later part of his detailed response reads: "Such victims of the brutal blinding violence are likely to develop post- traumatic stress disorder, depression and other anxiety disorders. This is made worse by sudden loss of functional life, almost negligible prospectus of future and inadequate support systems in long-term.
The victims are treated well in the acute phase and everything possible in the power of doctors, their families and society is offered to help them heal their wounds, but the prognosis remains bleak.
But in the long run, they are forgotten and left to grieve on their own. They often become hostages in their own head. Sadly at times they get stigmatised and are called by derogatory Names." Dr Firdousi, who in the past has worked as a Programme officer with Director Health Services Kashmir and as such is well aware of the medical infrastructure in the region, says that the valley lacks "support systems to help such people adjust to the change". Conforming with Dr Firdousi's viewpoint, a report by an international health organization Unite for Sight also says that sudden loss of vision may have negative psychosocial consequences that affect everyday life and is likely to affect mobility and access to social contacts. The summer uprising has led to more than 50 civilian deaths and injuries to over 5000.