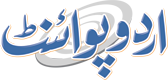 Canadian Govt. To Halt Advertising On Facebook, Instagram Over Bill C-18 Rift - Minister
Daniyal Sohail Published July 05, 2023 | 11:16 PM
The Canadian government has decided to cease all of its advertising on Meta's (banned in Russia as an extremist organization) Instagram and Facebook platforms amid the rift over the Online News Act (Bill C-18), Heritage Minister Pablo Rodriguez said on Wednesday
WASHINGTON (UrduPoint News / Sputnik - 05th July, 2023) The Canadian government has decided to cease all of its advertising on Meta's (banned in Russia as an extremist organization) Instagram and Facebook platforms amid the rift over the Online News Act (Bill C-18), Heritage Minister Pablo Rodriguez said on Wednesday.
"Facebook has decided to be unreasonable, irresponsible, and started blocking us. This is why today we're announcing the government of Canada will be suspending advertising on Facebook and Instagram," Rodriguez said during a joint press conference with lawmakers from the Bloc Quebecois and the New Democratic Party.
Rodriguez asked that Meta as well as Google, with whom the government is also negotiating over the implications of the Online News Act, remain at the table, work through the regulatory process and contribute their "fair share.
"
Unlike his characterization of Facebook, Rodriguez positively characterized the attitude shown by Google, saying the company has expressed openness to negotiate and find a solution.
On June 22, Bill C-18 received royal ascent. The measure seeks to compensate Canadian media news organizations for using their content on social media, most notably on Meta and Google.
The two companies have long rejected the legislation and threatened to block access to content from information outlets in the country. Google was first to announce on June 29 that it would remove Canadian news links once the bill took effect but noted that it would continue to participate in the regulatory process.