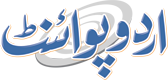 All Blacks Legend McCaw Joins Quake Rescue Effort
Fahad Shabbir (@FahadShabbir) Published November 14, 2016 | 12:40 PM
CHRISTCHURCH, New Zealand, , (APP - UrduPoint / Pakistan Point News - 14th Nov, 2016 ) - Former All Blacks great Richie McCaw played a central role in ferrying rescue workers to the most devastated areas following a deadly earthquake which struck New Zealand Monday.
The double World Cup winner, now a commercial helicopter pilot, flew rescue and reconnaissance missions to Kaikoura after being woken in his Christchurch home by the powerful 7.8 quake. Christchurch, which was devastated by an earthquake five years ago, is 182 kilometres (113 miles) south of Kaikoura which bore the brunt of the latest destruction.
"Like everyone else, I got woken up at midnight ... yeah a bit scary," he told the New Zealand Herald after taking search crews from Christchurch to Kaikoura and ferrying rescuers to remote properties to check on residents.
He said he saw "big cracks in the road, cracks in the side of the hills, and obviously slips". "At one point, the railway was way out over the sea. It had been pushed out by slips. It would not have been a nice place to be at midnight last night." The severe quake, which was felt across most of New Zealand, claimed two lives and caused massive infrastructure damage.