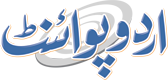 Americans Worry About 'super-human' Technologies: Poll
Mohammad Ali (@ChaudhryMAli88) Published July 26, 2016 | 10:44 PM
MIAMI, (APP - UrduPoint / Pakistan Point News - 25th july, 2016) - Futuristic technologies that promise to improve people's strength and smarts by editing genes, implanting brain chips or super-charging blood have raised more concern than enthusiasm among Americans, a poll showed on Tuesday. The survey by the Pew Research Center included more than 4,700 US adults, and is considered a nationally representative sample. When asked about gene-editing, which could reduce the risk of serious disease in babies at risk, a majority of Americans -- 68 percent -- said they would be "very" or "somewhat" worried. The prospect of brain implants that could increase intelligence and focus also raised concern for 69 percent of people, as did the potential of synthetic blood that could improve speed, strength and stamina (63 percent). No more than half of respondents said they would be "enthusiastic" about each of these innovations. "Developments in biomedical technologies are accelerating rapidly, raising new societal debates about how we will use these technologies and what uses are appropriate," said lead author Cary Funk, an Associate Director of Research at Pew Research Center.
"This study suggests Americans are largely cautious about using emerging technologies in ways that push human capacities beyond what's been possible before.
" Only about one third of respondents said they would want enhancements of their brains and their blood. Americans were divided on the question of whether they would ever want to take advantage of gene-editing to prevent disease in babies, with 48 percent saying yes and 50 percent saying no. Many people said they feared that such enhancements would increase the divide between the have and the have-nots. And at least seven in 10 said these technologies would likely become available before they are fully understood. The poll also found that Americans that described themselves as religious were less likely to embrace these potential types of enhancement. "Six-in-ten or more of those high in religious commitment consider these potential enhancements to be meddling with nature, crossing a line that should not be crossed (gene editing 64%; brain chip implants 65%; and synthetic blood 60%)," said the report. "By contrast, majorities of those low in religious commitment say each of these enhancements would be no different from other ways humans try to better themselves."