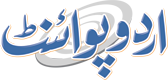 Bangladesh Hunts Escaped Extremist As It Probes IS Links
Mohammad Ali (@ChaudhryMAli88) Published July 27, 2016 | 04:25 PM
DHAKA, (APP - UrduPoint / Pakistan Point News - 27th july,2016) : Bangladesh on Wednesday launched a hunt for the survivor of a police raid on an extremist hideout which killed nine suspected Islamists who claimed to belong to the Islamic State group. Investigators hope the escaped extremist and another man who was arrested during a major gunfight in Dhaka Tuesday will shed light on the group's proclaimed ties with the IS. "We've alerted all checkpoints in the capital in a bid to arrest him (the escapee)," deputy commissioner of Dhaka Metropolitan Police, Masud Ahmed, told AFP. Officers believe the nine slain extremists were part of the same group that killed 22 people during an attack on an upscale Dhaka cafe on July 1 -- an attack claimed by IS. Police said they recovered IS's black flag and robes from the Dhaka hideout, but maintained the extremists are actually members of the domestic Islamist group Jamayetul Mujahideen Bangladesh (JMB).
"We're conducting an investigation.
Hasan has claimed that they were IS members," a senior security official told AFP, referring to a 25-year-old arrested in the raid who is being treated in hospital. "We suspect he is one of the leading members of the group." Investigators are also trying to retrieve information from a laptop and several mobile phones recovered in the raid. IS has claimed responsibility for dozens of murders of religious minority members and foreigners in Bangladesh in recent months. Bangladesh authorities, however, have steadfastly maintained that the IS has no presence in the world's third-largest Muslim majority nation.
They blame homegrown groups such as JMB. Following the Dhaka cafe attack, IS released photos of five gunmen posing with the group's flag. They also published gruesome images of the carnage before commandos ended the siege.