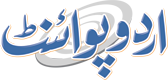 Bankers 'bete Noire' To Lead Brexit Talks
Fakhir Rizvi Published July 27, 2016 | 04:46 PM
BRUSSELS,(APP - UrduPoint / Pakistan Point News - 27th july,2016) : Veteran French politician and former EU commissioner Michel Barnier was named Wednesday to lead Brexit talks with London where he was the "bete noire" of free-wheeling bankers hostile to his bonus curbs and tighter regulations. European Commission head Jean-Claude Juncker said Barnier was just the man to lead what promise to be difficult talks as he has the experience and contacts needed to win agreement. Britain's June 23 vote to quit the 28-nation European Union shocked EU leaders who had bet on a vote to remain, with France and the Commission leading demands that negotiations should begin as soon as possible. "I am very glad that my friend Michel Barnier accepted this important and challenging task.
I wanted an experienced politician for this difficult job," Juncker said in a statement. "I am sure that he will live up to this new challenge and help us to develop a new partnership with the United Kingdom" after it becomes the first country to leave the EU. Barnier, 65, held the key Commission financial services portfolio from 2010 to 2014, spearheading efforts to tame the eurozone debt crisis which nearly brought down the single Currency project.
He was central to efforts to save the EU's stricken banks, laying down tough rules to police a new banking union system which often put him at loggerheads with the City of London, one of the world's top financial markets. Barnier was also closely linked to curbing banker bonuses, which were widely blamed for encouraging the risk-taking culture that ultimately left the banks over-stretched and in need of massive government bailouts costing billions. Jacques Lafitte of the Avisa investment advisory group in Brussels said the appointment sent a very clear message of intent to Britain. "After all these years that the City has demonised Michel Barnier, often unjustly, the Commission could not have sent a firmer message to the English," Lafitte told AFP. Barnier told BFM tv in France shortly after the June 23 Brexit vote that the outcome was a loss for all but stressed the common interests. "Beyond Brexit, we will continue to have shared interests with the British, especially in everything that touches upon our collective security," he said. Barnier was currently serving as an adviser to Juncker on security issues as the EU reels from a series of deadly attacks claimed by Islamic State extremists.