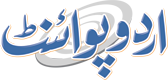 Cyprus Receives 19 Mcm Of Fresh Water From Turkey
Fahad Shabbir (@FahadShabbir) Published August 16, 2016 | 06:00 PM
ANKARA, (APP - UrduPoint / Pakistan Point News - 16th August, 2016) : Turkey has supplied 19 million cubic meters (mcm) of fresh water to the Turkish Republic of Northern Cyprus (TRNC) under a landmark water supply project, said sources at the Forestry and Water Affairs Ministry Tuesday. The officials said that the 19 mcm water was sent from Alakopru Dam on the Anamur Creek in Mersin, southern Turkey to Gecitkoy Dam, which was constructed close to the Turkish Cypriot city of Girne.
Turkey, a benefactor and protector of the TRNC since the 1974 Cyprus Peace Operation and the TRNC's establishment in 1983, has long planned to provide fresh water to the island, which is short of its own resources.
The project was officially launched in 2011 by President Recep Tayyip Erdogan when he was prime minister. The project will provide the Turkish Republic of Northern Cyprus with water for the next 50 years.
The investment cost of the Alakopru and Gecitkoy dams for the project are close to 80 million Turkish lira ($36.6 million), and the project will supply around 75 mcm of water to the Turkish Republic of Northern Cyprus every year. The level of the dam reached 72 percent with the latest supply of fresh water to the TRNC, which its citizens are making good use of, according to the officials.
The water supply to the TRNC started last October and has continued without interruption under a protocol between the two countries, and meter reading is done on the 15th of every month.
The officials also said that the number of municipalities seeking to use the water and who have signed subscription agreements with the TRNC Agriculture and Natural Resources Ministry has reached 23 out of the country's 28 municipalities. At the same time, the construction of drinking water distribution lines in the Girne, Gazimagusa, and Karpaz peninsulas is 99 percent completed, while feasibility studies for the rest are continuing. The eastern Mediterranean island was divided into a Turkish Cypriot state in the north and a Greek Cypriot administration in the south after a 1974 military coup on the island was followed by the intervention of Turkey as a guarantor power. Reunification talks between the Greek Cypriot and Turkish Cypriot communities on the island resumed in May 2015, after having been stalled in October 2014 due to a dispute about gas exploration around the island. Talks between Turkish Republic of Northern Cyprus President Mustafa Akinci and Greek Cypriot administration leader Nicos Anastasiades were suspended in May, but resumed the following month. The almost 50 year long dispute is expected to be resolved by the end of this year with the formation of a Federal administration.