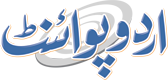 De Niro Compares 'totally Nuts' Trump To Taxi Driver
Mohammad Ali (@ChaudhryMAli88) Published August 13, 2016 | 09:30 PM
SARAJEVO, (APP - UrduPoint / Pakistan Point News - 13th August, 2016) - US actor Robert de Niro on Saturday compared Donald Trump to the mentally unstable character he played in the iconic 1976 film "Taxi Driver", calling the Republican nominee "totally nuts". The Oscar-winning veteran star made the comments at the Sarajevo Film Festival, which opened Friday with a screening of the Martin Scorsese classic, digitally remastered for its 40th anniversary. In "Taxi Driver," De Niro -- a long-time Democrat supporter -- played Travis Bickle, a Vietnam war veteran who drives a cab at night in New York, but descends into paranoia and vigilante anger at perceived sleaze. "I mean one of the things to me was just the irony...
at the end (of the film) he is back driving a cab and it's... yeah, celebrated, which is kind of relevant in some weird way today too," said De Niro at a public talk. Making the link to the US presidential race, De Niro said Trump, like Bickle, was where he should not be.
"I don't know, it's crazy but people like Donald Trump who ...
shouldn't even be where he is, so, God help us." Trump's poll ratings have nose-dived and he is coming under growing pressure even within Republican ranks for his apparent inability to stop making controversial claims and incendiary off-the-cuff remarks. Earlier this week he accused President Barack Obama of being the "founder" of so-called Islamic State and his Democratic rival as the "co-founder".
After standing by the comments repeatedly, he finally suggested Friday that he was being sarcastic. "I think people now are starting to really push back," said De Niro. "The media, they've given him all this attention and finally they are starting to say 'Come on Donald, this is ridiculous, this is nuts, this is insane'.
"Because what he has been saying is really totally crazy, ridiculous stuff... its nuts, totally nuts."