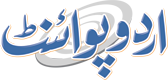 Lesotho Army Chief, Accused Of 2014 Coup Attempt, Resigns
Fahad Shabbir (@FahadShabbir) Published November 08, 2016 | 08:15 PM
MASERU, Lesotho, Nov 8, (APP - UrduPoint / Pakistan Point News - 08th Nov, 2016 ) - The Lesotho army chief who was accused of launching an attempted coup in the mountain kingdom in 2014 is to step down, officials said Tuesday, in a move that could aid efforts to end instability.
When Tlali Kamoli was previously fired as army chief two years ago, soldiers attacked police headquarters, looted weapons and killed one officer in the reported coup attempt. Kamoli was re-instated to the influential post after last year's general election in an appointment that fuelled political tensions in the impoverished country.
Lesotho, which is entirely surrounded by South Africa, is strategically important in the region as it provides much of the water supply to the city of Johannesburg. "Negotiations between government and Lieutenant General Tlali Kamoli have been successfully completed," the government said in a statement.
"Lieutenant General Tlali Kamoli will therefore retire as army commander (on December 1).
" Maaparankoe Mahao, who had served as army chief between Kamoli's two terms, was gunned down in June last year by soldiers.
The government said he had resisted arrest after planning a separate mutiny. Mahao was aligned with former prime minister Thomas Thabane, who sacked Kamoli in 2014. The current prime minister, Pakalitha Mosisili, heads a coalition government that took power after the snap elections in February 2015.
South Africa, the United States and the Southern African Development Community (SADC) bloc have repeatedly called for political reform in Lesotho. A SADC inquiry recommended that Kamoli was removed from office to help foster stability.
The United States was widely reported to have also pushed for Kamoli's removal as a condition for renewing Lesotho's membership of the African Growth and Opportunity Act (AGOA) scheme that provides valuable duty-free access to US markets.