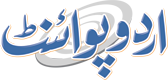 Nigeria Arrests 7 For Supplying Explosives To Militants
Fakhir Rizvi Published August 05, 2016 | 05:11 PM
LAGOS, (APP - UrduPoint / Pakistan Point News - 5th Augst,2016) : Nigeria has arrested seven suspects for allegedly supplying high-calibre explosives and detonators to militants wreaking havoc on key pipelines and facilities.
National Security Adviser Major-General Mohammed Monguno said on Thursday the explosives were diverted from an explosives-distribution company in the Niger delta to the rebels. "A detailed audit of the records of explosives magazines and quarries in that region was conducted, which revealed the diversion of about 9,000 kg of high explosives and 16,420 pieces of detonators for illegal use," he said.
"The actors, including the storeman of a major explosives distribution company in Nigeria, an accomplice and five security operatives, have been arrested and handed over to the appropriate authorities," he said.
Monguno said an inquiry has been launched. "Right now, investigations are being conducted and I can assure you that they are deeply culpable and necessary action will be taken on the conclusion of these investigations," he said.
He said any company implicated in the illegal diversion will be sanctioned. "Any individual or company that operates outside the confines of legitimacy or legality will have itself to blame, and we want to add that the government of the day will not listen to... any company that decides to sabotage national security."