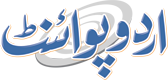 Peru President Elect Eyes House Arrest For Fujimori
Mohammad Ali (@ChaudhryMAli88) Published July 26, 2016 | 11:29 AM
LIMA, (APP - UrduPoint / Pakistan Point News - 26th july,2016) - Peru's incoming president said Monday that he would back the idea of ex-president Alberto Fujimori -- serving a 25-year prison term for corruption and crimes against humanity -- serving the rest of his sentence under house arrest. The 77-year-old has been in and out of the hospital in recent months for a series of health problems.
This week he requested a pardon, without citing a reason. It is under review by the outgoing administration of President Ollanta Humala. Pedro Pablo Kuczynski, set to be sworn in as president this month, said "there was a legal process that concluded that he should serve a sentence." He did not indicate anything about the pardon requested. But "what I am prepared to do is have him serve it out in more pleasant circumstances at home, as has been done with people in similar age and health circumstances," the president-elect told reporters.
He reiterated plans to pass legislation under which elderly prisoners could finish their terms under house arrest.
Humala in 2013 rejected a Fujimori pardon request, saying medical reports indicated Fujimori's condition was not serious enough. Under Peruvian law, granting pardons is a presidential prerogative. Fujimori's latest hospitalization came 12 days after his daughter Keiko narrowly lost Peru's presidential election to center-right candidate Kuczynski. Fujimori, who was president from 1990 to 2000, was first jailed in 2007 and convicted in 2009 for his role in killings by a death squad targeting alleged members of the Shining Path guerrilla group in the 1990s. He has also been convicted of embezzlement and bribery.