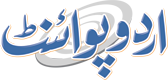 Rome's Appian Way Eyes UNESCO Status
Mohammad Ali (@ChaudhryMAli88) Published January 27, 2023 | 08:54 PM
All roads lead to Rome, as the saying goes, and the most prestigious is the Appian Way, the strategic highway for the Roman Empire now hoping to become a UNESCO World Heritage Site
Rome, (APP - UrduPoint / Pakistan Point News - 27th Jan, 2023 ) :All roads lead to Rome, as the saying goes, and the most prestigious is the Appian Way, the strategic highway for the Roman Empire now hoping to become a UNESCO World Heritage Site.
A paved road of more than 500 kilometres (310 miles) begun in 312 BC by Roman statesman Appius Claudius Caecus, the "Via Appia" is an archaeological treasure trove.
The artery leading south to the key port of Brindisi at Italy's heel provided a gateway to the eastern Mediterranean, especially Greece, and was of strategic importance for the armies and merchants of a quickly expanding Rome.
This week, archaeologists showed off progress in their attempt to dig deep enough to unearth part of the first mile of the road, hidden far underground near Rome's Baths of Caracalla.
"What we see today is the result of an excavation that began in July with the central goal of finding clues to the location of the first section of the Appian Way," said archaeologist Riccardo Santangeli Valenzani.
The first, earliest section of the road is the one that provides "the most problems regarding the precise and exact location", the professor at Roma Tre University cautioned.
Construction of the Appian Way required Herculean engineering, from the levelling of the land, building of ditches and canals and surfacing of the road with gravel and heavy stone, to the building of post offices and inns to support the thousands of soldiers and merchants headed southward.