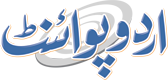 Russian Rowers Banned From Rio To Appeal - Federation
Mohammad Ali (@ChaudhryMAli88) Published July 26, 2016 | 11:16 PM
MOSCOW, (APP - UrduPoint / Pakistan Point News - 25th july, 2016) : Russia's rowing federation said Tuesday that it would appeal the ban from next month's Rio Olympics imposed on three Russian rowers over doping. "I think that this needs to be done," TASS news agency quoted federation president Veniamin But saying, referring to an appeal to the Court of Arbitration for Sport (CAS). "We are terribly sorry that four years of work have gone down the drain." Rowing's international governing body FISA announced Monday that Russian rowers Ivan Balandin, Anastasia Karabelshchikova and Ivan Podshivalov would be barred from competing in Rio.
Podshivalov and Karabelshchikova are not eligible to compete because of past doping offences for which they served suspensions in 2007 and 2008, FISA said. FISA said that Balandin was among the 11 rowers whose doping tests were manipulated by the Moscow anti-doping laboratory and the Russian deputy minister of sport, as had been outlined in a damning report by Canadian law professor Richard McLaren published last week.
Given that the banned athletes cannot be replaced, But said that the Russian women's eight team would not be competing in Rio. On Sunday the IOC ruled against a blanket ban on all Russian competitors in Rio, instead leaving it up to individual sports federations to decide on Russian athletes' eligibility. With the addition of the three banned rowers, at least 20 individual Russian athletes -- including seven swimmers, five canoeists, two weightlifters, two pentathletes and one wrestler -- have so far been excluded from the Rio Games since Sunday's IOC ruling.